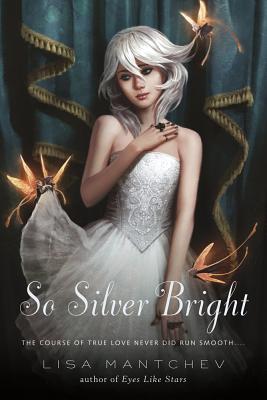 So Silver Bright (Theatre Illuminata #3)
Paperback

* Individual store prices may vary.
Description
All Beatrice Shakespeare Smith has ever wanted is a true family of her own. And she's close to reuniting her parents when her father disappears. Now Bertie must deal with a vengeful sea goddess and a mysterious queen as she tries to keep her family—and the Theatre Illuminata—from crumbling. To complicate it all, Bertie is torn between her two loves, Ariel and Nate.
Praise For So Silver Bright (Theatre Illuminata #3)…
"...fans of the series will find even more of what they loved in this book: the surrealistic imagery; the witty wordplay and literary allusions; and favorite characters..." —School Library Journal
Square Fish, 9781250004857, 368pp.
Publication Date: May 22, 2012
About the Author
Lisa Mantchev is the author of the Theatre Illuminata series, including Perchance to Dream and Eyes Like Stars. She grew up in the small Northern California town of Ukiah. She wrote her first play in the fourth grade, and has been involved in theater ever since. She received two scholarships to study drama at the University of California, Irvine. She won the Chancellor's Award For Undergraduate Research in Drama her senior year while studying in the Campuswide Honors Program. After graduation, she taught English at the Lycée Internationale de Los Angeles and created their Drama After School Program. In between report cards and drafting scripts for Winter and Spring productions, she wrote fiction. Her first professional short fiction sale was in 2002, and her debut trilogy sold in 2007. Mantchev makes her home on the Olympic Peninsula of Washington state with her husband Angel, her daughter Amélie and four hairy miscreant dogs. When not scribbling, she can be found on the beach, up a tree, making jam or repairing things with her trusty glue gun.