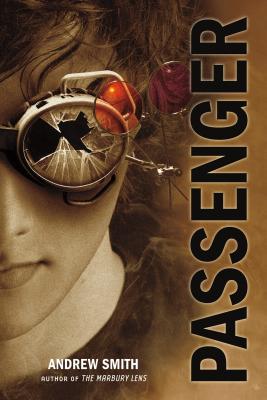 Passenger (Marbury #2) (Hardcover)
Feiwel & Friends, 9781250004871, 480pp.
Publication Date: October 2, 2012
* Individual store prices may vary.
Description
Best friends Jack and Conner can't stay away from Marbury. It's partly because of their obsession with this alternate world and the unresolved war that still wages there. But it's also because forces in Marbury—including the darkest of the dark, who were not revealed in The Marbury Lens—are beckoning the boys back in order to save their friends . . . and themselves.
The boys try to destroy the lens that transports them to Marbury. But that dark world is not so easily reckoned with. Reality and fantasy, good and evil—Andrew Smith's masterpiece closes the loop that began with The Marbury Lens. But is it really closed? Can it ever be?
About the Author
Andrew Smith is the author of Ghost Medicine and The Marbury Lens, both of which were named American Library Association Best Books for Young Adults. He is also the author of In the Path of Falling Objects. Smith started writing for newspapers and radio. He then traveled around the world and from job to job, working in metal mills, as a longshoreman, in bars and liquor stores, in security and as a musician. Now, in addition to writing, he teaches high school advanced placement classes and coaches rugby. He lives in Southern California with his family, in a rural location in the mountains.
Praise For Passenger (Marbury #2)…
"Brilliant and remarkably unsettling." —Kirkus
"Smith has securely carved out his spot on the darkest fringes of YA lit." —Booklist, starred
"While the first book provided glimpses of hope, here Marbury's relentless grimness is front and center." —The Horn Book
"Also like Jack, readers will hope against hope that there is no new adventure to break the illusory and tenuous peace Jack eventually finds. Given Jack's luck, however, Marbury probably isn't finished with him." —BCCB