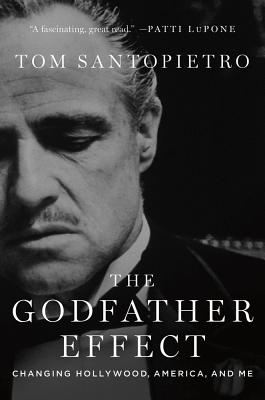 The Godfather Effect: Changing Hollywood, America, and Me (Hardcover)
Changing Hollywood, America, and Me
Thomas Dunne Books, 9781250005137, 326pp.
Publication Date: January 31, 2012
Description
A brilliant examination of our forty year obsession with the classic film trilogy and a personal reflection on what it means to be Italian-American
Forty years and one billion dollars in gross box office receipts after the initial release of The Godfather, Francis Ford Coppola's masterful trilogy continues to fascinate viewers old and new. The Godfather Effect skillfully analyzes the reasons behind this ongoing global phenomenon. Packed with behind-the-scenes anecdotes from all three Godfather films, Tom Santopietro explores the historical origins of the Mob and why they thrived in America, how Italian-Americans are portrayed in the media, and how a saga of murderous gangsters captivated audiences around the globe. Laced with stories about Brando, Pacino, and Sinatra, and interwoven with a funny and poignant memoir about the author's own experiences growing up with an Italian name in an Anglo world of private schools and country clubs, The Godfather Effect is a book for film lovers, observers of American life, and Italians of all nationalities.
About the Author
Tom Santopietro is the author of The Importance of Being Barbra, Considering Doris Day (A NY Times Editor's Choice) and Sinatra in Hollywood. He has worked for the past twenty years in New York theater as a manager of more than two dozen Broadway shows.
Praise For The Godfather Effect: Changing Hollywood, America, and Me…
"... a beautiful narrative of the way pop culture shapes our self-image." -The Hollywood Reporter
"Slickly told... it's the connections with family that give it a center as sweet as cannoli cream." -Newsday
"Engaging...slick...entertaining" -Kirkus Reviews
"A fascinating, great read" -Patti LuPone
Advertisement