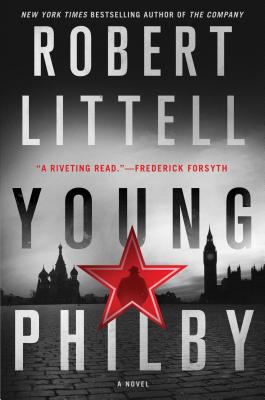 Young Philby (Hardcover)
Thomas Dunne Books, 9781250005168, 268pp.
Publication Date: November 13, 2012
* Individual store prices may vary.
or
Not Currently Available for Direct Purchase
Description
A "Kirkus "Best Fiction Book of 2012
A "Kansas City Star "Top Book the Year
When Kim Philby fled to Moscow in 1963, he became the most notorious double agent in the history of espionage. Recruited into His Majesty's Secret Intelligence Service at the beginning of World War II, he rose rapidly in the ranks to become the chief liaison officer with the CIA in Washington after the war. The exposure of other members of the group of British double agents known as the Cambridge Five led to the revelation that Philby had begun spying for the Soviet Union years before he joined the British intelligence service. He eventually fled to Moscow one jump ahead of British agents who had come to arrest him, and spent the last twenty-five years of his life in Russia.
In "Young Philby," Robert Littell recounts the little-known story of the spy's early years. Through the words of Philby's friends and lovers, as well as his Soviet and English handlers, we follow the evolution of a mysteriously beguiling man who kept his masters on both sides of the Iron Curtain guessing about his ultimate loyalties. As each layer of ambiguity is exposed, questions surface: What made this infamous double (or should that be "triple"?) agent tick? And, in the end, who was the real Kim Philby?
About the Author
ROBERT LITTELL is the author of sixteen previous novels and the nonfiction book "For the Future of Israel, "written with Shimon Peres, president of Israel. He has been awarded both the English Gold Dagger and the "Los Angeles"" Times" Book Prize for his fiction. His novel "The Company "was a "New York Times "bestseller and was adapted into a television miniseries. He lives in France.
Praise For Young Philby…
"For readers who savor both history and absurdity, this fascinating novel is not to be missed, and I persist in my belief that Littell is one of the most underrated of American novelists." —The Washington Post
"Arguably, along with le Carré and Alan Furst, one of the best three or four espionage writers alive. … Thanks to the narrative gifts and psychological insights of Robert Littell we come away from the novel with a dramatically inventive and utterly entertaining portrait of a deceptive young genius in a confusing and murderous time." —Boston Globe
"One of the most original and authoritative writers of spy fiction of our time." —The London Literary Review
"A dizzying, 'what if' take on (in)famous British spy Kim Philby. … Littell shows particular skill at recreating pulse-quickening epic scenes of conflict—the Russian-backed uprising against Austrian Chancellor Engelbert Dollfuss, the war against fascist dictator Francisco Franco, and the horrors of Stalin's kangaroo courts and of Moscow prisons. … A Cold-War spy novel for the top shelf."—Kirkus Reviews (starred review)

"A riveting read." —Frederick Forsyth

"There are many incidental pleasures to be had, not least the way Littell combines deep knowledge of spycraft with jovial levity." —The Guardian (UK)
"Incredibly crafted … Littell recreates the tangled, messy web of lies that surround a double agent's life beautifully." —CriminalElement.com
"The American master of literary espionage." —The Independent (UK)
"A fascinating story…. Those who enjoy cold war espionage, spy tradecraft, World War II history, or plain old-fashioned good writing will appreciate this novel." —Washington Independent Review of Books

Praise for Robert Littell

"One of those writers, like Elmore Leonard, who have risen far above genre... One of the most talented, most original voices in American fiction today, period."—The Washington Post

"If Robert Littell didn't invent the spy novel, he should have."—Tom Clancy

"Psychologically interesting thrillers that rival in their intensity and the delivery of their plots the best work of John le Carré."—Chicago Tribune

"Along with Alan Furst, the best American spy writer currently at work."—Daily Telegraph (UK)
Advertisement