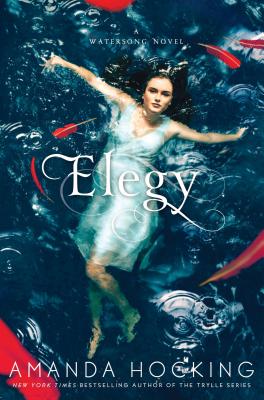 Elegy (Hardcover)
Griffin, 9781250005670, 542pp.
Publication Date: August 6, 2013
Description
"In a frightful world of dark magic and savage beauty, two sisters are about to discover that love is the most powerful weapon of all. Don't miss "Elegy," the mesmerizing final chapter of the Watersong series "

An ancient curse robbed Gemma Fisher of everything that matters most her friends, her family and the guy she loves. But now that she found the scroll that binds the curse, she finally has a chance to get her old life back. She just needs to destroy the scroll but it's not as easy as she hoped. Protected by ancient magic, it seems utterly indestructible. Making matters worse, Penn has grown even more obsessed with stealing Daniel for her own and she's about to succeed.
Gemma's frantic search leads her to someone who might be able to help the mysterious immortal who cursed Penn and her sisters thousands of years ago. As Gemma and her friends unravel the tragic history of the curse, they plunge deeper into a world of shocking secrets and twisted vendettas and it'll take all their courage, love and the power of their friendship just to survive. Gemma has so much to fight for and she's never wanted anything more, but will it be enough to stop her enemies?
About the Author
AMANDA HOCKING is The New York Times bestselling author of the Trylle trilogy and a lifelong Minnesotan. She made headlines by selling more than a million copies of her books, primarily in eBook format. Elegy is the fourth and final book in her Watersong series with St. Martin's Press.
Praise For Elegy…
"Filled with mysteries, realistic characters and lots of action . . . Wake is the next great book." —RT Book Reviews
"High school, family, young love, and mythology all combine to create an easy-to-read paranormal suspense story that will have fans eagerly awaiting new installments." —Booklist
"Amanda Hocking knows how to tell a good story and keep readers coming back for more.  More is exactly what they will be looking for once they've turned the last page." —Kirkus Reviews
"Hocking hits all the commercial high notes… She knows how to keep readers turning the pages." —New York Times Book Review
"A fantastic and phenomenal conclusion to one of the best series I have ever read. Amanda Hocking's vivid world is riveting, chilling, and simply stunning - I couldn't have asked for a better ending!" --Brad about Books
Advertisement