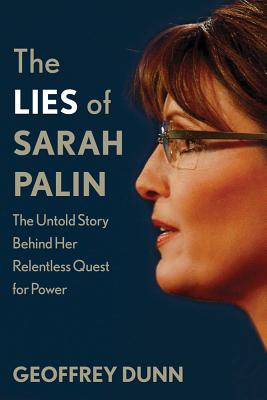 The Lies of Sarah Palin: The Untold Story Behind Her Relentless Quest for Power (Paperback)
The Untold Story Behind Her Relentless Quest for Power
St. Martin's Griffin, 9781250006882, 464pp.
Publication Date: May 8, 2012
* Individual store prices may vary.
or
Not Currently Available for Direct Purchase
Description
The phenomenal rise of America's most polarizing politician
This is the first full-scale critical biography of Palin, up through her resignation as Alaska governor, and as a potential presidential candidate in 2012. "The Lies of Sarah Palin" exposes:
Personal secrets about Sarah Palin's coming of age in Wasilla and her marriage to Todd Palin
Her extremist religious views and "End of Days" beliefs
Lies and distortions in Troopergate and the firing of Public Safety Commissioner Walt Monegan
The secrets surrounding her selection as John McCain's running mate and her duplicities and betrayals during the 2008 presidential campaign
Her extraordinary penchant for self-promotion and deceit
Her failures as governor upon her return to Alaska after the campaign
Her real reasons for quitting as governor of Alaska
Her lies about Barack Obama's "death panels"
The strange inner-circle of Washington DC powerbrokers, neoconservative intellectuals and rightwing Christian evangelists who have taken control of Palin's postgubernatorial career
Her obsession with Barack Obama
"The Lies of Sarah Palin" is based on more than 100 in-depth interviews and 40,000 pages of revelatory documents. Dunn also places Palin's life in the larger context of U.S. history, politics and culture from the political corruption that spawned her career in Alaska to the dark underbelly of America's Evangelical right-wing movement that fuels Palin's relentless quest for power.
About the Author
GEOFFREY DUNN is an award-winning investigative reporter, a senior correspondent for "Metro Newspapers "in California and a regular contributor to the "San Francisco Chronicle "and "Huffington Post."

""
Advertisement