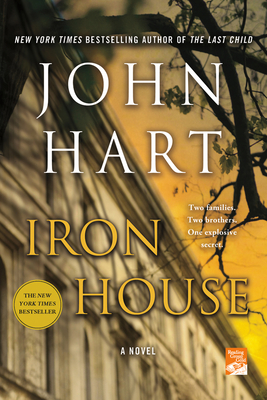 Iron House (Paperback)
St. Martin's Griffin, 9781250007018, 480pp.
Publication Date: March 27, 2012
* Individual store prices may vary.
August 2011 Indie Next List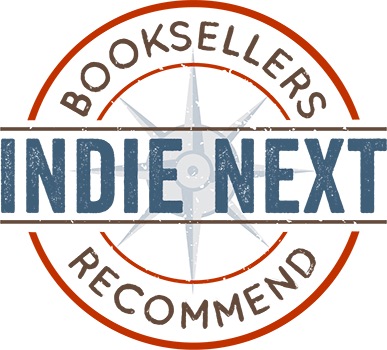 "How far would you go to protect your own blood? For Michael, it starts by breaking free of the crime family that made him a stone-cold killer. It ends walking a lonely road back to the orphanage he escaped from long ago. Iron House is built from greed, power, lust, and corruption, and Michael's fight is a searing portrait of a man in conflict with his past and present. Weaving together a story of betrayal and redemption that reaches back decades, John Hart once again creates a rock-solid thriller."
— Geoffrey Jennings, Rainy Day Books, Fairway, KS
View the List
Description
Two families. Two brothers. One explosive secret.
John Hart has written four New York Times bestsellers and won an unprecedented two back-to-back Edgar Awards. The New York Times labeled his work "Grisham-style intrigue and Turow-style brooding." Now he delivers a gut-wrenching, heart-stopping thriller no reader will soon forget.
There was nothing but time at the Iron Mountain Home for Boys, time for two orphans to learn that life is neither painless nor won without a fight. Julian survives only because his older brother, Michael, is both feared and fiercely protective. When an older boy is brutally killed, Michael makes the ultimate sacrifice to protect his brother: He flees the orphanage and takes the blame with him.
For two decades, Michael thrives on the streets of New York, eventually clawing his way to a world of wealth, fear and respect. But the life he's fought to build unravels when he meets a woman who knows nothing of his past or sins. He wants a fresh start with Elena, the chance to build a family of his own. But a life in organized crime is not so easily abandoned. With a price on his head and everyone he loves at risk, Michael spirits Elena back to North Carolina, to the brother he'd lost and a thicket of intrigue more dense than he could possibly imagine. In a tour de force narrative of violence, hope and redemption, the brothers must return to the Iron House of their childhood, to the place that almost broke them, the place it all began.
Praise for John Hart
"Lean, hard and absolutely riveting, Iron House is a tour de force." -- #1 New York Times Bestselling Author Vince Flynn
"Vividly beautiful, graphic, will make you bleed."— #1 New York Times Bestselling Author Patricia Cornwell
"A magnificent creation, Huck Finn channeled through Lord of the Flies." –Washington Post on The Last Child
"Gripping. A must-read." --Chicago Sun-Times on Down River
"The King of Lies moves and reads like a book on fire." -- Pat Conroy
About the Author
JOHN HART is the author of the New York Times bestsellers, The King of Lies, Down River, The Last Child, Iron House, and Redemption Road. The only author in history to win the Edgar Award for Best Novel consecutively, John has also won the Barry Award, the Southern Independent Bookseller's Award for Fiction, the Ian Fleming Steel Dagger Award, and the North Carolina Award for Literature. His novels have been translated into thirty languages and can be found in more than seventy countries.
Praise For Iron House…
"If you crave thrillers that are vividly beautiful, graphic, will make you bleed, try John Hart." —Patricia Cornwell
"Lean, hard and absolutely riveting, Iron House is a tour de force. With his best book yet, John Hart has clearly joined the top rank of thriller writers." —Vince Flynn
"It isn't as if Hart's career needed jump-starting. His first three stand-alone thrillers have been greeted by an ever-growing crescendo of praise, including two Edgar Awards. Definitely not the kind of writer who needs a breakthrough book. And, yet, Iron House lifts Hart to an altogether new level of excellence…. The present-time plot—disaffected Mob hit man on the run, trying to carve a new life without endangering those he loves—makes a superb thriller on its own (steadily building tension, magnificently choreographed fight scenes, including a High Noon–like finale), but it's what Hart does with the backstory that gives the novel its beyond-genre depth. Like the great Peter Hoeg in Borderliners (1994), Hart uses the familiar story of mistreatment in an orphanage as a way into the inner lives of his characters, and the blind fear, abject confusion, and yearning for love he finds there are both heartbreaking and curiously hopeful, in an almost postapocalyptic way. An unforgettable novel from a master of popular fiction." —Booklist, starred review
"This rich, impressive contemporary thriller from two-time Edgar-winner Hart (The Last Child) focuses on two brothers, Michael and Julian, both raised and abused at the Iron House of the title, an orphanage in the mountains of North Carolina.... Hart deftly interweaves a complex family history story with Stevan's intense, bloody quest for vengeance.... [The book's] powerful themes and its beautiful prose will delight Hart's fans--and should earn him many new ones." —Publishers Weekly, starred review
"A magnificent creation...Huck Finn channeled through Lord of the Flies." —THE WASHINGTON POST on The Last Child
"A rare accomplishment--a compelling, fast-paced thriller written with a masterful, literary touch." —Jeffery Deaver on The Last Child
"If you haven't read John Hart...you ought to." —NEW YORK DAILY NEWS on The Last Child
"This generation's Pat Conroy." —THE PROVIDENCE JOURNAL on The Last Child
"Settles the question of whether thrillers and mysteries can also be literature." —PUBLISHERS WEEKLY (starred review) on Down River
"There are few books published that can legitimately be called a 'must-read,' but this is one of them." —CHICAGO SUN-TIMES on Down River
"A beautifully constructed story of personal redemption, family secrets, and murder--a small-town epic...." —BOOKLIST on Down River
"Grisham-style intrigue and Turow-style brooding." —THE NEW YORK TIMES on King of Lies
"A top-notch debut, Hart's prose is like Raymond Chandler's, angular and hard." —ENTERTAINMENT WEEKLY (Grade A) on King of Lies
"[An] ambitious debut thriller...a gripping performance." —PEOPLE on King of Lies