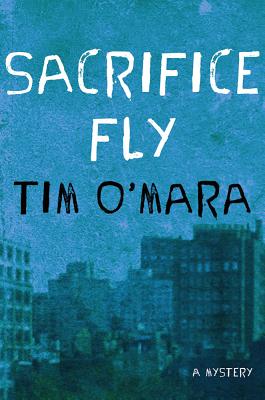 Sacrifice Fly (Raymond Donne Mysteries #1)
Hardcover

* Individual store prices may vary.
Description
Raymond Donne wasn't always a schoolteacher. Not only did he patrol the streets of Williamsburg, Brooklyn, as one of New York's Finest, but being the nephew of the chief of detectives, he was expected to go on to bigger things. At least he was until the accident that destroyed his knees. Unable to do the job the way he wanted, he became a teacher in the same neighborhood, and did everything he could to put the force behind him and come to terms with the change.
Then Frankie Rivas, a student in Ray's class and a baseball phenom, stops showing up to school. With Frankie in danger of failing and missing out on a scholarship, Ray goes looking for him, only to find Frankie's father bludgeoned to death in their apartment. Frankie and his younger sister are gone, possibly on the run. But did Frankie really kill his father? Ray can't believe it. But then who did, and where are Frankie and his sister? Ray doesn't know, but if he's going to have any chance of bringing them home safely, he's going to have to return to the life, the people, and the demons he walked out on all those years ago.
Intense, authentic, and completely gripping, Tim O'Mara's Sacrifice Fly is an outstanding debut from a stellar new voice in crime fiction.
Praise For Sacrifice Fly (Raymond Donne Mysteries #1)…
"An authentically gritty debut crime novel... Mr. O'Mara's first-person mystery is rich in hard-boiled New Yorkese." —The New York Times
"Intriguing debut… Strong characters enhance the sturdy plot… O'Mara's Sacrifice Fly deserves an A-plus." —Oline H. Cogdill in Sun-Sentinel
"Tim O'Mara makes an impressive debut with Sacrifice Fly... The pleasure of the book resides more in the layered evocation of a vivid neighborhood and a community of well-realized individuals, conveyed in rich dialogue… Most interesting of all may be the multidimensional Donne… Not a saint, this guy, but someone clearly to root for." —Houston Chronicle
"In New York City schoolteacher O'Mara's debut novel, he writes what he knows." —New York Post (required reading)
"The well-drawn characters are what really bring this compelling debut to life, along with the Williamsburg, Brooklyn, setting. Donne is a damaged protagonist, and it is not just the physical injuries he sustained as a cop that hinder him, but also the more significant psychological injuries he harbors. Donne is the type of character who keeps readers coming back for more, much in the manner of Michael Connelly's Harry Bosch or James Lee Burke's Dave Robicheaux. Here's hoping we see much more of him in the future." —Booklist
"Readers will enjoy meeting a complex, conflicted, and capable hero able to navigate the varied strata of Brooklyn despite the occasional bruising to body and soul." —Publishers Weekly
"Resoundinging debut." —Library Journal
"[Raymond Donne is] appealingly fallible and sensitive in this promising series kickoff." —Kirkus Reviews
"Tim O'Mara's Sacrifice Fly is superb---one of those rare first novels that delivers on every level. Raymond Donne is an unforgettable character, and O'Mara will make you feel the steam coming off the Brooklyn streets where Donne works, lives, and tries to stay alive long enough to do the right thing. I can't wait to read O'Mara's next book---this newcomer is one to watch." —Jan Burke, bestselling author of Disturbance
"Tim O'Mara's Sacrifice Fly is the best first crime novel I've read in years. Knowing about the ways of city life and compassionate about its flawed characters, the writing has a swing as natural and strong as Roberto Clemente's. It's a real gem." —Houston Chronicle
Minotaur Books, 9781250008985, 320pp.
Publication Date: October 16, 2012
About the Author
TIM O'MARA, author of Crooked Numbers and the Barry Award nominated Sacrifice Fly, is a teacher in the New York City public school system. He lives in Manhattan's Hell's Kitchen with his wife and daughter. Dead Red is his third Raymond Donne mystery.