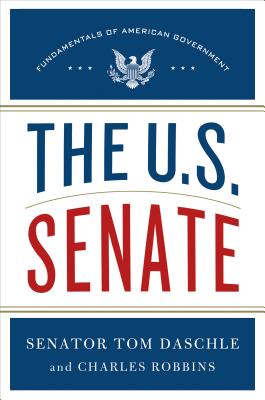 The U.S. Senate: Fundamentals of American Government (Hardcover)
Fundamentals of American Government
St. Martins Press-3pl, 9781250011220, 256pp.
Publication Date: January 22, 2013
Description
The second entry in the civics series clearly and concisely explains how the United States Senate works.
"The U.S. Senate" is the second book in the Fundamentals of American Government civics series, exploring the inner workings of this important part of the legislative branch. As with "Selecting a President," this book is written for all audiences, but voiced toward high school seniors and college freshmen or any citizen interested in a concise yet authoritative exploration of this representative entity. Written by former Senator Tom Daschle, and co-written by acclaimed journalist Charles Robbins, this compelling and digestible book carefully examines and explains exactly how the Senate operates. From its electoral process to voting procedure, historic beginnings to modern day issues there is no area of this governmental body left un-revealed. Told with an insider's perspective there is not a more defining or easily accessible compendium detailing the U.S. Senate.
About the Author
TOM DASCHLE is a former U.S. Senator and Senate Majority Leader from South Dakota. He is currently a Senior Policy Advisor to the law firm of DLA Piper and a member of the Health Policy and Management Executive Council at the Harvard School of Public Health.A former daily newspaper reporter and editor, CHARLES ROBBINS ran press shops for two Congressmen, a Senator, a gubernatorial campaign and a presidential campaign. Robbins has co-written three nonfiction books with U.S. Senators.
Advertisement