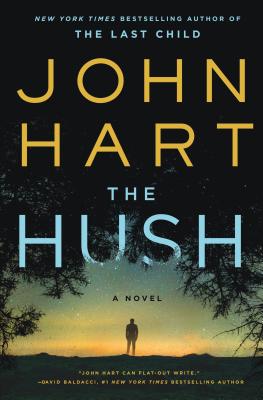 The Hush (Hardcover)
A Novel
St. Martin's Press, 9781250012302, 432pp.
Publication Date: February 27, 2018
* Individual store prices may vary.
March 2018 Indie Next List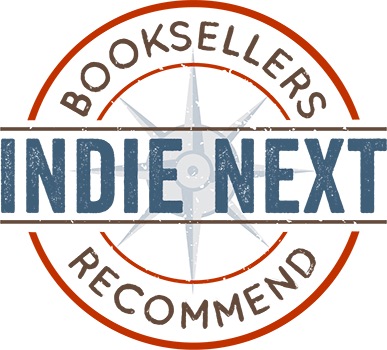 "The Hush, set 10 years after The Last Child, explores what Johnny Merrimon has made of his life. Despite all the publicity around the events of his childhood, Johnny tries to keep a low profile, staying hidden in the swamp of Hush Arbor, where he feels a connection to his land. The only person he wants to see is his childhood friend, Jack, who senses an evil presence in the swamp Johnny loves so much. When bodies start piling up on Johnny's land, the sheriff is convinced that Johnny had something to do with the deaths. Hart does not disappoint with his newest book, a story about friendship, family, and connection. His writing will draw you in from the first chapter, and you'll be hooked until the end."
— Melissa Oates, Fiction Addiction, Greenville, SC
View the List
Description
New York Times bestseller

The only writer in history to win consecutive Edgar Awards for Best Novel, New York Times bestselling author John Hart returns to the world of his most beloved novel, The Last Child
Building on the world first seen in The Last Child ("A magnificent creation" —The Washington Post), John Hart delivers a stunning vision of a secret world, rarely seen.
It's been ten years since the events that changed Johnny Merrimon's life and rocked his hometown to the core. Since then, Johnny has fought to maintain his privacy, but books have been written of his exploits; the fascination remains. Living alone on six thousand acres of once-sacred land, Johnny's only connection to normal life is his old friend, Jack. They're not boys anymore, but the bonds remain. What they shared. What they lost.
But Jack sees danger in the wild places Johnny calls home; he senses darkness and hunger, an intractable intent. Johnny will discuss none of it, but there are the things he knows, the things he can do. A lesser friend might accept such abilities as a gift, but Jack has felt what moves in the swamp: the cold of it, the unspeakable fear.
More than an exploration of friendship, persistence, and forgotten power, The Hush leaves all categories behind, and cements Hart's status as a writer of unique power.
About the Author
JOHN HART is the author of the New York Times bestsellers, The King of Lies, Down River, The Last Child, Iron House, and Redemption Road. The only author in history to win the Edgar Award for Best Novel consecutively, John has also won the Barry Award, the Southern Independent Bookseller's Award for Fiction, the Ian Fleming Steel Dagger Award, and the North Carolina Award for Literature. His novels have been translated into thirty languages and can be found in more than seventy countries.
Praise For The Hush: A Novel…
Praise for The Hush
"Ambitious and surprising... an engrossing, cumulatively disturbing narrative that encompasses murder, magic, madness, betrayal and obsessive, undying love. The result is unlike anything Hart has done before." —Washington Post
"A testament to friendship, an exploration of family, a meditation on slavery and its legacy, a lament on the prison of the past — and a grisly and gritty ghost story — The Hush displays Hart at his best. With richly imagined characters and depth of ingenuity, Hart forges a thoughtful and disturbing novel, one that delivers shocks in his story and joy in his storytelling. The author, who splits his time between North Carolina and Virginia, builds on his trademark take on the literary Southern gothic; the result is his most powerful work yet, one that plants a flag at the intersection where William Faulkner and Stephen King meet in unexpected harmony." —Richmond Times-Dispatch

"[Hart] ranks right along with John Grisham and other outstanding writers of legal thrillers. And "The Hush" is, in part, a gripping legal thriller — but it is also a lot more.... Once again, Hart has given us not only a thriller of the highest order, but also a story about loyalty, friendship, family and love." —Greensboro News & Record
"Chandler himself would be a big fan of John Hart for reasons clearly on display in The Hush... Like Chandler, Hart is a brilliant novelist as well as mystery writer, a lyrical wordsmith as comfortable turning a phrase as tension-riddled screws." —Providence Journal
"Hart's career continues on its ever upward trajectory: five books, five NYT bestsellers, two Edgars, and steadily growing critical acclaim… [He] makes it six for six here, and behind this uncanny string of success is a rare ability to combine the most propulsive of popular fiction with beguilingly rich characters. The track record is enough on its own, but this time the idea of a sequel to a popular previous novel will have Hart's fans squirming in anticipation." —Booklist (starred review)
"Hart proves his reputation as an Edgar Award–winning wordsmith is well-deserved." —Library Journal
"Ambitious and inventive, The Hush brings to mind the work of a wide range of authors, including William Faulkner, John Grisham, and Michael Koryta. Besides his winning cast of human characters, Hart manages to bring Raven County and its environs to vivid life, imbuing it with a dark personality all its own. A worthy sequel to the outstanding The Last Child..." —Mystery Scene

"Hart continues to deepen his palette in this ambitious sequel, which is distinctive enough in story and tone to be read as a stand-alone. Recommended for fans of Dennis Lehane's Shutter Island and Tom Franklin's Crooked Letter, Crooked Letter." —Library Journal
"[Hart's writing is masterful and his books among the best." —Reviewing the Evidence

"Although I seem never to have time to read, I am a helpless addict when a new book by John Hart is published. I've read every one with great pleasure. He's the only author ever to win Best Novel Edgars back to back, though I wouldn't have complained if he'd won five in a row.... The Hush is a combination mystery, thriller, psychological suspense, and horror story, all neatly meshed by this master storyteller." —Otto Penzler, Favorite Book of March 2018, The Mysterious Bookshop (New York, NY)
"Boy, what a story! Haven't read Hart's previous work but am intrigued now about The Last Child. I raced through this. Found it thrilling, interesting, pulse increasing....pushed all the other books vying for my attention to one side and focused on this." —Jayne Guitart, Westwinds Bookstore (Duxbury, MA)
"I tried. I really, really tried to read John Hart's latest masterpiece slowly as to savor every word, but to no avail. The Hush is too captivating, too thrilling and simply an amazing feat of storytelling. I started reading at 4 and finished by 9. I marvel at John's talents." —Sally Brewster, Park Road Books (Charlotte, NC)
"John Hart is UNSTOPPABLE! He is a master storyteller and his latest is no exception! He keeps me up at night! The Hush continues the saga of Johnny Merrimon and his friend Jack from The Last Child. Ten years have passed since the drama of that story and more evil awaits Johnny and Jack. A mesmerizing tale that you have to read!! Loved it!!!!" —Stephanie Crowe, Page and Palette Books (Fairhope, AL)

Praise for John Hart
"John Hart can flat-out write." —David Baldacci, #1 New York Times bestselling author
"Hart is still far too young for The Last Child to be called a crowning achievement, but the novel's ambition, emotional breadth, and maturity make it an early masterpiece in a career that continues to promise great things." —The Washington Post
"Edgar Award winning John Hart cements his status as one of America's premier novelists." —The Providence Journal
"With his trademark strength and deep insight, John Hart rolls out another masterpiece." — Pamela Klinger-Horn, Excelsior Bay Books
'I love the richness of his stories and the paths this characters chose to in fact achieve some kind of redemption for the powerless." — Sheryl Cotleur, Cooperfield's Books
"There's a magic in his work...Hart creates characters your heart bleeds for...thoroughly worth a slow, attentive read." - Raleigh News & Observer

"Hart proves once again that great thriller writers can also be great novelists, and he's one of the very best in both categories. The lyrical beauty of Hart's writing contrasts beautifully with the sordid despair that roils his characters." —Providence Journal on Redemption Road