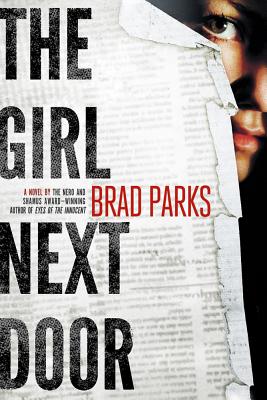 The Girl Next Door
A Mystery (Carter Ross Mysteries #3)
Paperback

* Individual store prices may vary.
Description
Reading his own newspaper's obituaries, veteran reporter Carter Ross comes across that of a woman named Nancy Marino, who was the victim of a hit-and-run while she was on the job delivering copies of that very paper, the Eagle-Examiner. Struck by the opportunity to write a heroic piece about an everyday woman killed too young, he heads to her wake to gather tributes and anecdotes. It's the last place Ross expects to find controversy—which is exactly what happens when one of Nancy's sisters convinces him that the accident might not have been accidental at all.

It turns out that the kind and generous Nancy may have made a few enemies, starting with her boss at the diner where she was a part-time waitress, and even including the publisher of the Eagle-Examiner. Carter's investigation of this seemingly simple story soon has him in big trouble with his full-time editor and sometime girlfriend, Tina Thompson, not to mention the rest of his bosses at the paper, but he can't let it go—the story is just too good, and it keeps getting better. But will his nose for trouble finally take him too far?

Brad Parks's smart-mouthed, quick-witted reporter returns in The Girl Next Door—another action-packed entry in his award-winning series, written with an unforgettable mix of humor and suspense.
Praise For The Girl Next Door: A Mystery (Carter Ross Mysteries #3)…
"The grittiness of northern New Jersey, some of the realities of newspaper work, and the hard-boiled wit of Ross and others has been a winning formula. . . An excellent choice for [a reader] who enjoys a gritty mystery and a wry laugh." —Washington Independent Review of Books

"With his third featuring brash, breezy, unflappable Carter, Parks propels himself to a niche shared by only a handful of others: writers who can manage the comedy-mystery." —Kirkus (One of Kirkus's Best Books of 2012)

"Brad Parks spins a terrific yarn in The Girl Next Door. . .[he] not only intrigues the reader with his plot but also impeccably depicts newsrooms and their denizens. A combination of grit and wit, The Girl Next Door honors the mystery genre, a noble profession and--not least--its author." —Richmond Times-Dispatch

"Brad Parks has crafted another complex and satisfying mystery, full of suspense and newsroom intrigue." —Newark Star-Ledger

"Award-winning Parks's third Carter Ross mystery has all the elements for a fun escape read--to New Jersey. His chatty style, quick pace, and trademark team efforts make this series a refreshing tonic for the mystery soul." —Library Journal

"Darkly humorous… Park hits home with this installment of quirky characters, convincing color, and a Sopranos-worthy ragout of high drama and low comedy." —Publishers Weekly
Minotaur Books, 9781250013408, 336pp.
Publication Date: January 8, 2013
About the Author
BRAD PARKS is the only author to have won the Shamus, Nero and Lefty Awards, three of crime fiction's most prestigious prizes. A former reporter for The Washington Post and The (Newark, N.J.) Star-Ledger, The Player is his fifth novel. He lives in Virginia with his wife and two small children.