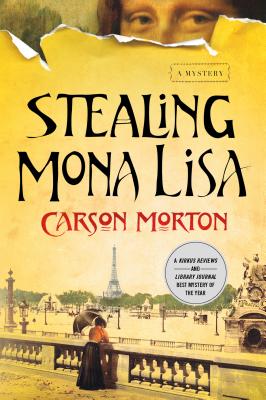 Stealing Mona Lisa (Paperback)
Minotaur Books, 9781250015730, 340pp.
Publication Date: October 30, 2012
* Individual store prices may vary.
or
Not Currently Available for Direct Purchase
Description
A Kirkus Reviews' Best of 2011 Fiction and a Library Journal Best Mystery of 2011
What happens when you mix a Parisian street orphan, a hot-tempered Spanish forger, a beautiful American pickpocket, an unloved wife, and one priceless painting?
The charming Eduardo de Valfierno makes a very respectable living in Argentina fleecing the nouveau rich they pay him to steal valuable pieces of art, and Valfierno sells them flawless forgeries instead. But when Eduardo meets the beautiful Mrs. Hart on his latest con job, he takes a risk that forces him back to the city he loved and left behind: Paris. There he assembles his team of con artists for their final and most ambitious theft, one that will enable them to leave the game forever: The Mona Lisa.
When a member of the team turns up missing, and Mr. Hart shows up in Paris, Valfierno and his crew must stay one step ahead of a relentless police inspector, endure a devastating flood, and conquer their own doubts to keep the priceless painting in play and survive.
Based on the actual theft of the Mona Lisa from the Louvre in 1911, Stealing Mona Lisa is a sophisticated, engaging caper, complete with a richly imagined group of con artists and a historical mystery that will keep you guessing until the very end.
About the Author
CARSON MORTON was born in London and moved with his family to the United States when he was eleven. He worked as a professional musician for many years, making an album for United Artists Records with his group Razmataz. He is a screenwriter and published playwright, and has written children's music for the BBC in London. He lives in Nashville, Tennessee.
Advertisement