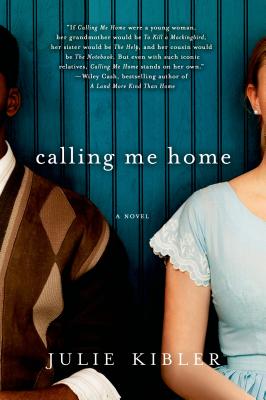 Calling Me Home (Paperback)
A Novel
St. Martin's Griffin, 9781250020437, 352pp.
Publication Date: January 7, 2014
* Individual store prices may vary.
February 2013 Indie Next List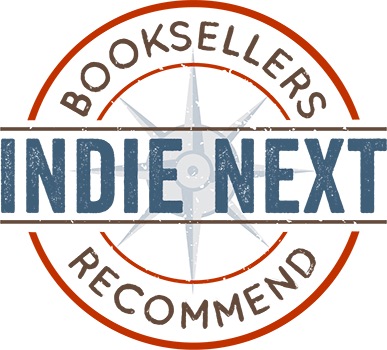 "Two women, one old and white, one young and black, make a cross-country journey that will create a bond between them stronger than age or race or family. Told from each woman's perspective, this is a look at race relations in this country in 1930s Kentucky. Isabelle, at the age of 17, falls in love with Robert, a year older, and a black man, whose mother and sister work for Isabelle's family. Their forbidden love will devastate their families, their own lives, and the lives of future generations. Dorrie, present-day Isabelle's hairdresser and friend, will learn about Isabelle's past while gaining help and insight into her own family problems. You will laugh and cry as you read this incredible story."
— Karen Briggs, Great Northern Books and Hobbies, Oscoda, MI
View the List
Description
In Calling Me Home by Julie Kibler, eighty-nine-year-old Isabelle McAllister has a favor to ask her hairdresser Dorrie Curtis. It's a big one. Isabelle wants Dorrie, a black single mom in her thirties, to drop everything to drive Isabelle from her home in Arlington, Texas, to a funeral in Cincinnati. With no clear explanation why. Tomorrow.
Curious whether she can unlock the secrets of Isabelle's guarded past, she agrees, not knowing it will be a journey that changes both their lives.
Over the years, Dorrie and Isabelle have developed more than just a business relationship. They are friends. But Dorrie, fretting over the new man in her life and her teenage son's irresponsible choices, still wonders why Isabelle chose her.
Isabelle confesses that, as a willful teen in 1930s Kentucky, she fell deeply in love with Robert Prewitt, a would-be doctor and the black son of her family's housekeeper—in a town where blacks weren't allowed after dark. The tale of their forbidden relationship and its tragic consequences makes it clear Dorrie and Isabelle are headed for a gathering of the utmost importance and that the history of Isabelle's first and greatest love just might help Dorrie find her own way.
About the Author
JULIE KIBLER began writing Calling Me Home after learning a bit of family lore: as a young woman, her grandmother fell in love with a young black man in an era and locale that made the relationship impossible. When not writing, she enjoys travel, independent films, music, photography, and corralling her teenagers and rescue dogs. She lives in Arlington, Texas. Calling Me Home is her debut.
When Isabelle first grows close to Robert, is her interest in him genuine, or does it have more to do with disobeying her parents and her society's constraints? How does their relationship change as it grows?
What attracts Isabelle to Robert? What attracts Robert to Isabelle? In what ways do they compliment each other?
Were there moments during their courtship that you, as a reader, felt that they should not continue their relationship because of the risks?
What is the most important thing that Isabelle's story teaches Dorrie? How does she apply Isabelle's lessons to her relationship with Teague?
What is the most important thing that Isabelle's story teaches Dorrie? How does she apply Isabelle's lessons to her relationship with Teague?
What makes Dorrie and Isabelle's friendship unique? How did you feel about the way they each reacted to others' assumptions about them? Do you have a close relationship with your hairstylist? If not, do you think Dorrie and Isabelle's friendship is more unique to Isabelle's generation?
Do you feel that Calling Me Home accurately portrayed today's lingering racial injustices and resentments? Did Calling Me Home cause you to examine your own prejudices, if any? Has it inspired you to think or act differently? How?
Do you have any sympathy for Isabelle's mother? What about for Isabelle's father?
How did you feel when you discovered Robert's fate? Were you surprised to learn whose funeral Isabelle and Dorrie were attending?
Have you ever experienced a forbidden love relationship, or has anyone in your life fallen in love with someone "inappropriate" due to family or societal constraints? How did reading this story make you feel about that relationship? Did it change any of your thoughts or beliefs about how the relationship played out?
Did you enjoy the dual narratives in the past and present day? Were you more interested in one or the other? Why?
What was your reaction to learning the story was inspired by the author's own family lore (Her father told her that her grandmother fell in love with a black man in an era and locale that made it impossible)? Does knowing that make the story feel more "real?"
Had you heard of "sundown towns" before reading this story? What was your experience with them, ifso, and what was your reaction to learning about them, if not?
Read "Forbidden Love: The Historical Taboo of Biracial Relationships" by Reading Group Choices' Neely Kennedy for discussible topics and themes!