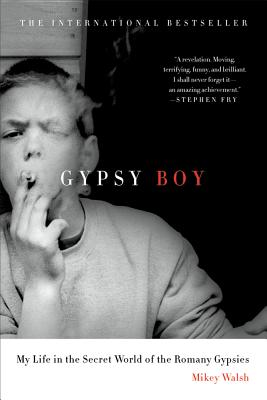 Gypsy Boy (Paperback)
My Life in the Secret World of the Romany Gypsies
St. Martin's Griffin, 9781250022028, 288pp.
Publication Date: January 15, 2013
Other Editions of This Title:
Hardcover (2/14/2012)
* Individual store prices may vary.
March 2012 Indie Next List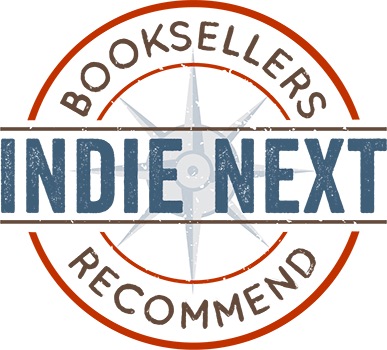 "Growing up, I envied and romanticized the culture of freedom and adventure amid a free spirited gypsy life.
Gypsy Boy
both dispels and confirms some of the myths that surround this world. We are given a rave view into the hostile, secretive, and protective bonds that have allowed the gypsies to continue their way of life, one of persecution and lawlessness, in the modern world. While Walsh endures a harsh life filled with abuse, at the same time he experiences enduring love and protection from his mother and sister, even after his decision to leave the tribe. Difficult to read, but even more difficult to put down, Mikey's transformation and ultimate happiness with his life will have you cheering."
— Susan Schlesinger, Books on the Square, Providence, RI
View the List
Description
An Eye-Opening Memoir of Growing Up Gypsy
Mikey Walsh was born into a Romany Gypsy family. They live in a secluded community, and little is known about their way of life. After centuries of persecution, Gypsies are wary of outsiders, and if you choose to leave you can never come back.
This is something Mikey knows only too well.
Growing up, he didn't go to school, he seldom mixed with non-Gypsies, and the caravan became his world. It was a rich and unusual upbringing, but although Mikey inherited a vibrant and loyal culture, his family's legacy was bittersweet, with a hidden history of violence and grief. Eventually Mikey was forced to make an agonizing decision—to stay and keep secrets, or escape and find somewhere to belong.
Gypsy Boy shows, for the first time, what life is really like among the Romany Gypsies. A surprise #1 bestseller in Great Britain, this is a one-of-a-kind memoir of a little-seen world, one both fascinating and heartbreaking.
About the Author
MIKEY WALSH left the Gypsy community and moved to London. It is the longest he's ever stayed in one place. He taught himself to read and write and now works at a primary school as a teaching aid and also picks up the formal education he missed out on as a child. He is the author of the internationally bestselling memoir Gypsy Boy.
Praise For Gypsy Boy: My Life in the Secret World of the Romany Gypsies…
"A poignant memoir that bears comparison to the bestselling Running With Scissors--but better written and far darker." —Kirkus Reviews
"This is a wonderfully readable tale of love, abuse, and eventual escape--all lived in the heart of an English Gypsy family. The father is one of the most frightening figures I've encountered in years." —Edmund White, author of A Boy's Own Story
"Reading Gypsy Boy, I felt invited into a secret society. I've always found Gypsies mysterious and even slightly dangerous, and Mikey Walsh does an excellent job describing the cloistered lifestyle and fascinating traditions of the Romany people. Moreover, Mikey's personal story of being a misfit among misfits is both compelling and universal. I cheered for him every step of the way." —Julia Scheeres, author of Jesus Land
"A revelation. Moving, terrifying, funny and brilliant. I shall never forget it--an amazing achievement." —Stephen Fry
"Touching, insightful, funny, and incredibly shocking." —Heat magazine (UK)
"Best memoir since Running with Scissors." —Attitude
"Gypsy Boy sits somewhere between the grittiness of Irvine Welsh and the charming warmth of Frank
McCourt." —Dermot O'Leary, television and radio presenter, The X Factor
"Mikey Walsh provides an unsentimental and compelling look at the louche and brutal culture of Romany Gypsies in the U.K. ... Walsh analyzes the grotesqueries of Gypsy life in painful detail--garish trailers, stifling family ties, crime and crudeness, and the constricted options for women who are considered old maids at 21. Yet despite his gruesome experiences, he also praises the fierce loyalty and cultural continuity that have allowed Gypsies to maintain their dignity in the face of hatred for centuries." —Publishers Weekly
"A gripping and heartfelt page-turner." —Booklist (starred review)
"From family violence to the horrors of cockfighting, from stealing bikes from the local sports center to squeezing juice out of slugs as a remedy for warts, Mikey makes the gaudy world of Romany Gypsies in the U.K. erupt into life, interspersing these scenes with moments of tenderness and goofy comedy." —Shelf Awareness
"Fantastic." —Bookpage