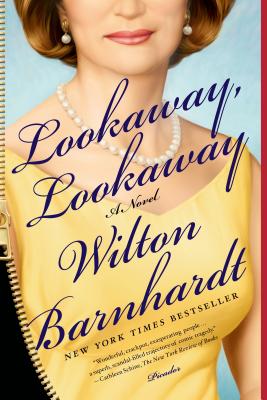 Lookaway, Lookaway (Paperback)
A Novel
Picador, 9781250022288, 384pp.
Publication Date: June 24, 2014
* Individual store prices may vary.
September 2013 Indie Next List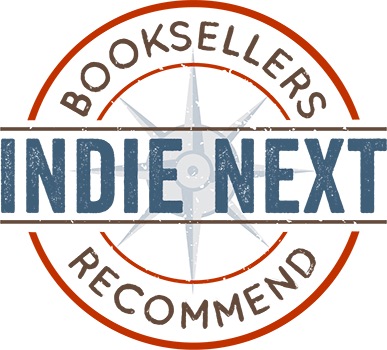 Description
Steely and formidable, Jerene Jarvis Johnston sits near the apex of society in contemporary Charlotte, North Carolina, where old Southern money and older family skeletons meet the new wealth of bankers, land speculators, and social climbers. Jerene and her Civil War reenactor husband, Duke, have four adult children—sexually reckless real estate broker Annie; earnest minister Bo; gay-but-don't-tell-anyone Joshua; and naive, impressionable college freshman Jerilyn. Jerene's brother, Gaston, is an infamously dissolute novelist and gossip who knows her secrets and Duke's; while her sister, Dillard, is a reclusive prisoner of her own unfortunate choices. When a scandal threatens the Johnston family's status and dwindling finances, Jerene swings into action...and she will stop at nothing to keep what she has and preserve her legacy. Wilton Barnhardt's Lookaway, Lookaway is a headlong, hilarious narrative of a family coming apart on the edge of the old South and the new, and an unforgettable woman striving to hold it together.
About the Author
Wilton Barnhardt is the author of Lookaway, Lookaway, a New York Times bestseller. His previous novels are Gospel, Show World, and Emma Who Saved My Life. A native of Winston-Salem, North Carolina, he teaches fiction in the master of fine arts in creative writing program at North Carolina State University in Raleigh, where he lives.
Praise For Lookaway, Lookaway: A Novel…
"Lacerating but affectionate, as exuberant as it is shrewd, Lookaway, Lookaway is a Southern novel so sure-footed the only real question for Barnhardt is, "What took you so long?"…By the end I felt like a starving man at a buffet--sated but still hungry. That's not really a knock. Lookaway, Lookaway is that rare thing: an excellent long novel that's not long enough." —Malcolm Jones, The New York Times Book Review
"It is a work that hides its craft but never its beauty, that is ambitious but never pretentious, that does not sacrifice nuance for power or power for nuance. The book's careful, formal composition is invisible as you read, and it's a beautiful read, sad and savagely funny, one place inexplicably contained in the other." —Cathleen Schine, The New York Review of Books
"A dishier array of secrets animates Lookaway, Lookaway, Wilton Barnhardt's big, enveloping novel about a status-conscious North Carolina family." —Janet Maslin, The New York Times
"Scathing yet touching, this is a delicious saga of Old South meets New, a story of America lurching toward the future." —People Magazine
"A delicious romp with a dysfunctional Southern Family." —The Chicago Tribune
"Barnhardt's fourth novel is a revelation: witty, savage and bighearted all at once, it is the Southern novel for the 21st century." —Kirkus (Starred Review)
"Dixieland was never so dishy nor dysfunctional as in Barnhardt's ribald send-up of the conflagration that ensues when Old South tradition confronts New South tackiness…Barnhardt's satirical scorching of southern culture comes in second only to Sherman's fiery march." —Booklist Review
"North Carolina native Barnhardt's frothy, satirical latest (after Show World) is Southern gothic at its most decadent and dysfunctional." —Publishers Weekly
"Barnhardt bursts forth with a big book that has everyone bustling." —Library Journal
"An effervescent novel." —BookPage Review
"One helluva barn burner." —Elle Magazine
"Sprawling, generous, delightful...I didn't want it to end. Lookaway is both dishy and literary, but like all good novels, there's a nourishing quality as well." —The Charlotte Observer
"Barnhardt delivers a knowing, wry and delightfully catty satire...there's more than a little Tom Wolfe here, with a dash of family feuding, Pat Conroy-style...As with the best satire, though, there's a strong vein of affection." —Star News Wilmington
"Lookaway, Lookaway is a wild romp through the South, and therefore the history of our nation, written by an absolute ringmaster of fiction. Wilton Barnhardt is back baby, and he's coming at you with everything he's got. Enjoy! Enjoy! Enjoy!" —Alice Sebold, New York Times bestselling author of The Lovely Bones
"Move over, Tom Wolfe! There's a new guy in town with the ultimate--no, make that penultimate--take on the New South. Better take a powder, pour a big gin, and put your feet up before you start reading. Writing with brilliance and brio, Wilton Barnhardt has penned a hilarious satire which often has surprising depth and hits way too close to the truth." —Lee Smith, New York Times bestselling author of Oral History and The Last Girls
"This is a raucous novel, bursting with noise and color, immensely and immediately entertaining. And yet it's impossible not to realize how very, very smart it is. Wilton Barnhardt is a masterful storyteller, and Lookaway, Lookaway is high comedy at its brilliant best." —Joshilyn Jackson, author of Gods in Alabama and Backseat Saints
"Wilton Barnhardt has written the big Southern novel I've been wanting to read all my life. I can't think of a book that better expresses the complexity of exactly where our Southern culture is right now. His insights into his characters - both male and female - are rich and genuinely hilarious, expressed with a dangerous level of humor and pain. Lookaway, Lookaway is entirely remarkable. I finished reading it and started again on page one to see how he did it. (I still don't know.)" —Mark Childress, author of Crazy in Alabama and Georgia Bottoms
"Wilton Barnhardt's Lookaway, Lookaway is our best 21st Century update so far of Anthony Trollope's The Way We Live Now. This literary romp is a new South vision with a ferocious vengeance, a heady stew of debutantes, Internet dating, Confederate War reenactors, real estate scandals, and Garden & Gun mores. Wicked family secrets are stirred in with antebellum lore and the Obama-era politics of race, gender and sex, all showing us, truly and newly, a Global Dixie." —Randall Kenan, author of The Fire This Time, Let the Dead Bury Their Dead, and A Visitation of Spirits
"A fresh and innovative take on the traditional family saga...the new Barnhardt goes down smooth and delivers with a kick." —Karen Joy Fowler, author of The Jane Austen Book Club
"Lookaway, Lookaway is an often humorous, sometimes unsettling, ultimately poignant romp through a "New" South still reluctant to let go of its past. Barnhardt's novel earns a place on the bookshelf between J.K. Toole's A Confederacy of Dunces and Tom Wolfe's I Am Charlotte Simmons." —Ron Rash, author of Serena