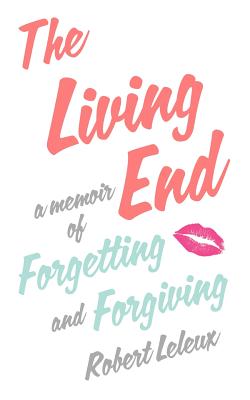 The Living End: A Memoir of Forgetting and Forgiving (Paperback)
A Memoir of Forgetting and Forgiving
St. Martins Press-3pl, 9781250022332, 160pp.
Publication Date: January 1, 2012
Description
"The Living End" is a tribute to an unforgettable woman, and a testimony to the way a disease can awaken an urgent desire for love and forgiveness. Told with sparkling wit and warmth, "The Living End" will resonate with families coping with Alzheimer's, and any reader looking for hope and inspiration.
Robert Leleux's grandmother JoAnn was a steel magnolia, an elegant and devastatingly witty woman: quick-tongued, generous in her affections, but sometimes oddly indifferent to the emotions of those who most needed her. When JoAnn began exhibiting signs of Alzheimer's, she'd been estranged from her daughter, Robert's mother Jessica, for decades. As her disease progressed, JoAnn lost most of her memories, but she also forgot her old wounds and anger. She became a happy, gentler person who was finally able to reach out to her daughter in what became a strangely life-affirming experience, an unexpected blessing that gave a divided family a second chance.
About the Author
ROBERT LELEUX teaches creative writing in the New York city schools. His nonfiction pieces have appeared in The New York Times Magazine, Texas Observer, and elsewhere. He lives with his husband, Michael Leleux, in Manhattan.
Advertisement