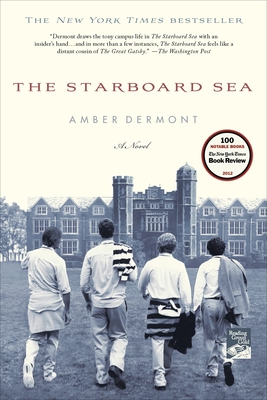 The Starboard Sea (Paperback)
A Novel
St. Martin's Griffin, 9781250023438, 336pp.
Publication Date: January 29, 2013
Other Editions of This Title:
Hardcover (2/28/2012)
MP3 CD (12/1/2016)
Compact Disc (1/29/2013)
Compact Disc (2/28/2012)
MP3 CD (2/1/2012)
Compact Disc (2/1/2012)
MP3 CD (1/29/2013)
MP3 CD (2/28/2012)
* Individual store prices may vary.
March 2012 Indie Next List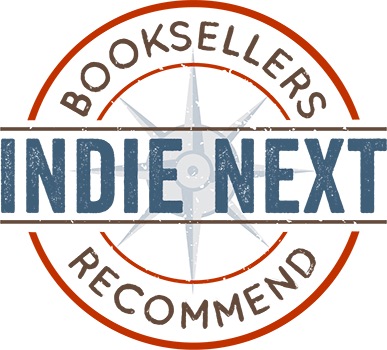 "In a world of privilege, Jaguars, Reniors, and competitive sailing, Jason Prosper has already lost what money can't buy: a best friend and lover. At Bellingham Academy, a last-shot boarding school for those on their third strike, Jason must learn to rebuild his life and navigate the stormy seas of friendship and love. Dermot recreates both the pain and promise of youth with beautiful clarity. She peoples her work with young adults doing their best to assume the very adult roles their world demands, complete with their flaws, fears, and insecurities masked by false bravado. An outstanding debut."
— Christopher Green, The Bookworm of Edwards, Edwards, CO
View the List
Description
"A rich, quietly artful novel that is bound for deep water, with questions of beauty, power and spiritual navigation as its main concerns. The title refers not to the right side of a boat but to the right course through life, and the immense difficulty of finding and following it."--Janet Maslin, The New York Times
A powerful first novel about life and death, friendship and love, as one young man must navigate the depths of his emotions.
JASON PROSPER grew up in the elite world of Manhattan penthouses, Maine summer estates, old-boy prep schools, and exclusive sailing clubs. A smart, athletic teenager, Jason maintains a healthy, humorous disdain for the trappings of affluence, preferring to spend afternoons sailing with Cal, his best friend and boarding-school roommate. When Cal commits suicide during their junior year at Kensington Prep, Jason is devastated by the loss and transfers to Bellingham Academy. There, he meets Aidan, a fellow student with her own troubled past. They embark on a tender, awkward, deeply emotional relationship.
When a major hurricane hits the New England coast, the destruction it causes brings with it another upheaval in Jason's life, forcing him to make sense of a terrible secret that has been buried by the boys he considers his friends.
Set against the backdrop of the 1987 stock market collapse, The Starboard Sea Amber Dermont is an examination of the abuses of class privilege, the mutability of sexual desire, the thrill and risk of competitive sailing, and the adult cost of teenage recklessness. It is a powerful and provocative novel about a young man finding his moral center, trying to forgive himself, and accepting the gift of love.
About the Author
AMBER DERMONT received her MFA in fiction from the University of Iowa Writers' Workshop. Her short stories have appeared in numerous literary magazines and anthologies, including Dave Eggers's Best American Nonrequired Reading 2005, Francis Ford Coppola's Zoetrope: All-Story, and Jane Smiley's Best New American Voices 2006. A graduate of Vassar College, she received her Ph.D. in creative writing and literature from the University of Houston. She currently serves as an associate professor of English and creative writing at Agnes Scott College in Decatur, Georgia and is the author of the story collection Damage Control and the novel The Starboard Sea.
Praise For The Starboard Sea: A Novel…
"Engrossing. . .Captivating and inspired. Jason is a fiercely likeable first-person narrator and romantic hero. The steady, restrained unmasking of Jason's history. . .is one of the novel's many achievements. But perhaps its greatest pleasure is the delight its characters take in the sea. Dermont's prose glides across the ocean. . .The language of sailing is lovely, both simple and elaborate, unexpectedly sexy and inexhaustibly metaphorical. Dermont writes about sailing with such precision and authority it's hard to believe she's not a salty old sea captain. She's as assured a writer as Jason is a sailor, coasting through the story with agility and grace. . .Dermont adeptly charts the fine calibrations of teenage love and shame and belonging." —Eleanor Henderson, The New York Times Sunday Book Review
"The Starboard Sea has permanently parted ways with the predictable. This is not a strictly prep school story. Its secrets are not tacked on or contrived. It is a rich, quietly artful novel that is bound for deep water, with questions of beauty, power and spiritual navigation as its main concerns. The title refers not to the right side of a boat but to the right course through life, and the immense difficulty of finding and following it." —Janet Maslin, The New York Times
"Dermont draws the tony campus life in The Starboard Sea with an insider's hand. Dermont is a seasoned sailor, and readers in Annapolis will get a charge out of her exact, salty depictions of nautical rigging, knots, and gear. She also writes vividly about the strategy of sailing. One of the most refreshing aspects of the novel is Dermont's candid treatment of race. Jason has been compared to Nick Carraway for his sober narration and keen sensitivity to the decadence of his peers, and in more than a few instances The Starboard Sea feels like a distant cousin of The Great Gatsby." —The Washington Post
"Vividly written. Dermont shows real spark in her sensual descriptions of sailing and her realistic depiction of the malevolent dynamics among sophisticated teens." —Booklist
"Dermont has laid out her fine and beautiful novel like the star constellations she describes and the reader must chart his or her own journey through a rewarding and challenging narrative." —America Magazine
"With unflinching wit, Amber Dermont examines the harsh vicissitudes of life, and though the worlds she creates are often unsettling places, her sense of detail always makes for a pleasurable read. There is a vibrant lucidity to her language, a daring music. . .Her characters are simultaneously able to articulate their pain, pass judgment on their own behavior, and pardon themselves for their transgressions." —Marilynne Robinson, Pulitzer Prize and Orange Prize winning author of Gilead and Home
"The Starboard Sea is a touching, beautiful and deeply wise novel, a hymn to the bittersweet glories of youth. You will be enthralled." —Justin Cronin, New York Times bestselling author of The Passage
"In this affecting debut novel, Amber Dermont reveals herself as a writer of striking and abundant talent, sounding the depths of her narrator through his actions, yes, but even more so through the rhythms of his mind, so that you truly feel as if you are inhabiting his life along with him." —Kevin Brockmeier, author of The Illumination and The Brief History of the Dead
"The Starboard Sea is a moving story of a young man coming to terms with who he is and what he has done. Dermont creates a powerfully real world. The sailing scenes are breathtaking, and the characters are complex and fully imagined. This is the debut of an enormously gifted writer." —Robert Boswell, author of The Heyday of Insensitive Bastards and Century's Son
"Amber Dermont's beautiful first novel explores just what it should: the dangers and joys of emergence into adulthood. Dermont has an extraordinarily observant eye and an elegant voice, and she illuminates particular aspects of her world--sailing, gender, class--with intelligence and compassion. Brava for this impressive debut." —Roxana Robinson, author of Cost and Sweetwater
"Amber Dermont has conjured up a preppy hall of mirrors, filled with hauntingly complex characters, grand houses and borrowed art, privilege and paybacks, and friendship touched with malice. The Starboard Sea blends propulsive mystery, lost love, and mournful coming of age into something layered, wise, and completely riveting." —Michelle Wildgen, author of But Not For Long and You're Not You
"The Starboard Sea is a beautifully layered novel with an authenticity that takes the reader beyond the clichés of rich preppies and exposes a world that is vivid, compelling, and heart wrenching. With it, Amber Dermont establishes herself as an exciting new American talent." —Mark Jude Poirier, author of The Worst Years of Your Life and Goats
"In a series of seemingly effortless strokes, Amber Dermont's Starboard Sea has brought to life one of America's great literary outcasts. Set adrift in a storm of his own making, Dermont's Jason Prosper takes us on a journey into the darker depths of our human capabilities. Damaged and dangerous, by turns as despicable as he is lovable, Prosper's voyage is a treasure from a writer of dazzling gifts." —Holiday Reinhorn, author of Big Cats
"Amber Dermont illuminates the bizarre and insular world of boarding schools in her debut novel The Starboard Sea, and her young narrator, Jason Prosper, is captivating. His is a unique voice, searching and full of heart. The Starboard Sea is sharp, funny, smart, and vastly entertaining." —Victoria Patterson, author of Drift (Story Prize Finalist) and This Vacant Paradise