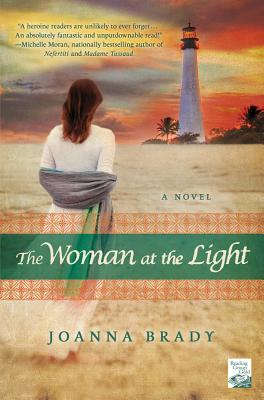 The Woman at the Light (Hardcover)
Griffin, 9781250023469, 325pp.
Publication Date: July 3, 2012
* Individual store prices may vary.
or
Not Currently Available for Direct Purchase
Description
One afternoon in 1839, Emily Lowry's husband vanishes from Wreckers' Cay, an isolated island off the coast of Key West where he tends to the lighthouse. As days stretch into months, Emily has no choice but take charge of Wrecker's Cay and her husband's duties tending the light to support her three children and a fourth on the way. Unexpected help arrives when a runaway slave named Andrew washes up on their beach. At first, Emily is intensely wary of this strange, charming man, whose very presence there is highly illegal. But Andrew proves himself an enormous help and soon wins the hearts of the Lowry family. And far from the outside world and society's rules his place in Emily's life, as steadfast now as the light, will forever change their futures. When Emily's family is ripped apart once again, she faces untold hardships that test her love and determination and show how the passionate love of a defiant, determined woman can overcome any obstacle.
About the Author
JOANNA BRADY's novel was inspired by Key West's colorful history and its female lighthouse keepers in the 19th century. She divides her time between Key West and a stone cottage in a medieval village in the Southwest of France.
Advertisement