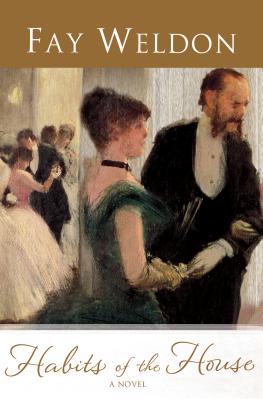 Habits of the House (Hardcover)
St. Martin's Press, 9781250026620, 314pp.
Publication Date: January 15, 2013
Other Editions of This Title:
Digital Audiobook (1/14/2013)
Paperback (10/29/2013)
CD-Audio (1/15/2013)
Hardcover, Large Print (3/18/2013)
Other (1/1/2013)
* Individual store prices may vary.
Description
From the award-winning novelist and writer of "Upstairs Downstairs, " the launch of a brilliant new trilogy about what life was really like for masters and servants before the world of "Downton Abbey"
""
As the Season of 1899 comes to an end, the world is poised on the brink of profound, irrevocable change. The Earl of Dilberne is facing serious financial concerns. The ripple effects spread to everyone in the household: Lord Robert, who has gambled unwisely on the stock market and seeks a place in the Cabinet; his unmarried children, Arthur, who keeps a courtesan, and Rosina, who keeps a parrot in her bedroom; Lord Robert's wife Isobel, who orders the affairs of the household in Belgrave Square; and Grace, the lady's maid who orders the life of her mistress.
Lord Robert can see no financial relief to an already mortgaged estate, and, though the Season is over, his thoughts turn to securing a suitable wife (and dowry) for his son. The arrival on the London scene of Minnie, a beautiful Chicago heiress with a reputation to mend, seems the answer to all their prayers.
As the writer of the pilot episode of the original "Upstairs, Downstairs" Fay Weldon brings a deserved reputation for magnificent storytelling. With wit and sympathy and no small measure of mischief "Habits of the House" plots the interplay of restraint and desire, manners and morals, reason and instinct.
About the Author
FAY WELDON is a novelist, playwright, and screenwriter who, at the age of 16, lived in a grand London townhouse as the daughter of the housekeeper. In addition to winning a Writers' Guild Award for the pilot of "Upstairs Downstairs, " she is a Commander of the British Empire whose books include "Praxis," shortlisted for the Booker Prize for Fiction; "The Heart of the Country, " winner of the Los Angeles Times Fiction Prize; "Worst Fears, " shortlisted for the Whitbread Novel Award; and "Wicked Women, " which won the PEN/Macmillan Silver Pen Award. She lives in England.
Praise For Habits of the House…
"Good fun from start to finish, thanks to breezy storytelling and witty social observations." —The Washington Post
"Weldon brilliantly captuures the rituals above stairs and the gossip below stairs...Habits of the House is an absorbing and worthwhile read." —Star Tribune


"Before there was Downton Abbey, there was Upstairs Downtstairs and, having written the first episode of that iconic television series, it is only fitting that Weldon now returns to the scene of the crime to further explore the disparate worlds of 'them that has and those what serve 'em.'" —Booklist

"[Habits of the House] succeeds as an opening to a new series." —Publishers Weekly

"An entertaining romp for Downton Abbey fans. . . . Weldon did the screenwriting for the first episode of Upstairs Downstairs so she has form in this arena." —The Guardian

"I predict a happy success for the trilogy, in print and on the screen. Julian Fellowes must look to his laurels, and Downton Abbey may find itself running second to 17 Belgrave Square." —The Scotsman
"My favorite part of the original series is the first episode because it was written by a great English novelist, Fay Weldon. Everybody was introduced so cleverly . . . so beautifully established." —Jean Marsh, co-creator of Upstairs, Downstairs

"There is simply no touching Weldon as a writer." —The Observer (UK)
"Fay Weldon has always examined the scary parts of what lies beneath the silk cushions and behind the closed gates." —The Chronicle of Higher Education

"I was a girl from Downstairs. When I was 16, my bedroom was in the basement of a posh house in London, where my mother was the housekeeper. . . . Odd, this class business. Here's Upstairs Downstairs back again, Downton Abbey so popular." —Fay Weldon
or
Not Currently Available for Direct Purchase