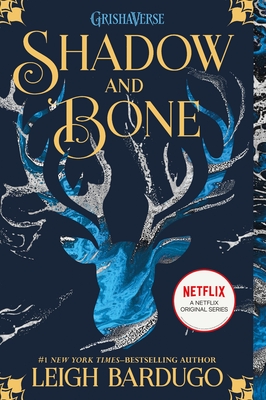 Shadow and Bone (Paperback)
Square Fish, 9781250027436, 358pp.
Publication Date: May 7, 2013
Summer 2012 Kids' Next List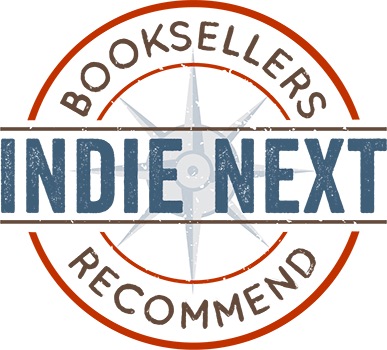 "This debut fantasy riffs on Russian history and folklore. The orphan, Alina, doesn't know that she controls powers beyond her mapmaker trade and is thrust into royalty and the Darkling's inner circle, the magical, elite Grishas. With vivid characters, exciting and twisty plots, monsters, romance, and a fully developed otherworld, this is a high fantasy thriller of the first order. I look forward to more from this talented author!"
— Maureen Palacios, Once Upon a Time, Montrose, CA
View the List
Description
The first book in The Grisha Trilogy by the #1 New York Times bestselling author of Six of Crows and Crooked Kingdom.
Mesmerizing. . . . This is what fantasy is for. New York Times Book Review
Surrounded by enemies, the once-great nation of Ravka has been torn in two by the Shadow Fold, a swath of near impenetrable darkness crawling with monsters who feast on human flesh. Now its fate may rest on the shoulders of one lonely refugee.
Alina Starkov has never been good at anything. But when her regiment is attacked on the Fold and her best friend is brutally injured, Alina reveals a dormant power that saves his life a power that could be the key to setting her war-ravaged country free. Wrenched from everything she knows, Alina is whisked away to the royal court to be trained as a member of the Grisha, the magical elite led by the mysterious Darkling.
Yet nothing in this lavish world is what it seems. With darkness looming and an entire kingdom depending on her untamed power, Alina will have to confront the secrets of the Grisha . . . and the secrets of her heart.
Shadow and Bone is the first installment in Leigh Bardugo's Grisha Trilogy, which is followed by book two, Siege and Storm, and book three, Ruin and Rising. This title has Common Core connections, and this deluxe paperback edition includes an interiew with author Leigh Bardugo, a lost letter from Mal, discussion questions, and more.
A New York Times Bestseller
A Los Angeles Times Bestseller
An Amazon Best Book of the Year
An Indie Next List Book
Set in a fascinating, unique world rich with detail, Shadow and Bone was unlike anything I've ever read. Veronica Roth, New York Times bestselling author of Divergent
"Bardugo crafts a first-rate adventure, a poignant romance, and an intriguing mystery all in one book " Rick Riordan, bestselling author of the Percy Jackson series
Rich, satisfying, and gorgeous, laced with heart-pounding action and pitch-perfect romance. Cinda Williams Chima, bestselling author of the Seven Realms series and the Heir series
Romantic and magical . . . Plenty of plot twists and betrayals kept us enjoying this richly crafted adventure until the very last page. (P.S. A do-not-miss for fans of Graceling.) Justine magazine
This gripping debut novel, with a touch of magic and romance . . . will keep readers burning the midnight oil. Shelf Awareness
"Danger and duplicity abound . . . in this lavish portrayal of a country reminiscent of Imperial Russia." VOYA
A rich fantasy landscape, an inspired magical structure, and a gratifying emotional hook keep the pages whirring by until a final twist upends assumptions and lands us smack in the middle of a harrowing climax. Horn Book Magazine
Filled with lush descriptions, intriguing magic, and plenty of twists, this memorable adventure offers action and intrigue mixed with an undercurrent of romance and danger. Publishers Weekly
A well-drawn world, full of deceit and mythology, populated by entirely believable characters. Full of truly surprising twists and turns, beautiful imagery and a protagonist it's impossible not to root for, this is a great choice for teenage fans of George R.R. Martin and J.R.R. Tolkien. RT Book Reviews
About the Author
Leigh Bardugo is a #1 New York Times-bestselling author of fantasy novels and the creator of the Grishaverse. With over one million copies sold, her Grishaverse spans the Shadow and Bone Trilogy, the Six of Crows Duology, and The Language of Thorns--with more to come. Her short stories can be found in multiple anthologies, including Some of the Best from Tor.com and The Best American Science Fiction & Fantasy. Her other works include Wonder Woman: Warbringer and the forthcoming Ninth House. Leigh was born in Jerusalem, grew up in Los Angeles, graduated from Yale University, and has worked in advertising, journalism, and even makeup and special effects. These days, she lives and writes in Hollywood, where she can occasionally be heard singing with her band.
Praise For Shadow and Bone…
'Danger and duplicity abound (is the Darkling good or evil?) in this lavish portrayal of a country reminiscent of Imperial Russia."--VOYA
"Set in a fascinating, unique world rich with detail, Shadow and Bone was unlike anything I've ever read."  —Veronica Roth, New York Times bestselling author of Divergent
"Fast-paced and unpredictable, this debut novel will be a hit with readers who love dark fantasy."--School Library Journal, starred
"Mesmerizing…Bardugo's set up is shiver-inducing, of the delicious variety. This is what fantasy is for."--New York Times
"A rich fantasy landscape, an inspired magical structure, and a gratifying emotional hook keep the pages whirring by until a final twist upends assumptions and lands us smack in the middle of a harrowing climax. "--Horn Book Magazine
"Filled with lush descriptions, intriguing magic, and plenty of twists, this memorable adventure offers action and intrigue mixed with an undercurrent of romance and danger."--Publishers Weekly
"The plotting is powerful…"--Kirkus
"Bardugo weaves a captivating spell with lushly descriptive writing, engaging characters, and an exotic, vivid world. Readers will wait impatiently for the next installment."—Booklist
"Romantic and magical…Plenty of plot twists and betrayals kept us enjoying this richly-crafted adventure until the very last page. (P.S. A do-not-miss for fans of Graceling.)" --Justine Magazine
"A well-drawn world, full of deceit and mythology, populated by entirely believable characters. Full of truly surprising twists and turns, beautiful imagery and a protagonist it's impossible not to root for, this is a great choice for teenage fans of George R.R. Martin and J.R.R. Tolkien."--RT Book Reviews
"This is one book series you want to get hooked on." --Seventeen.com
"This gripping debut novel, with a touch of magic and romance, about two orphans thrown together during a century-old war will keep readers burning the midnight oil." --Shelf Awareness
Advertisement