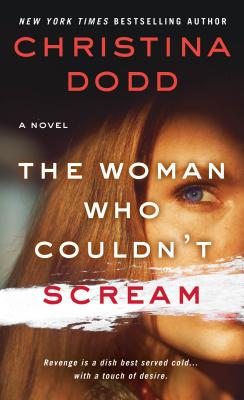 The Woman Who Couldn't Scream (Virtue Falls #4) (Hardcover)
St. Martin's Press, 9781250028488, 352pp.
Publication Date: September 5, 2017
* Individual store prices may vary.
Description
From New York Times bestselling author Christina Dodd comes the next riveting novel in the Virtue Falls series.
Merida Falcon is a world-class beauty, a trophy wife who seems to have it all...except she has no voice.
For nine bitter years, Merida lived to serve her wealthy elderly husband, never leaving his side, always doing his bidding...
On his death, Merida vanishes...and reappears in Virtue Falls with a new name, a new look, and a plot to take revenge on the man who loved her, betrayed her and walked away, leaving her silent, abused and bound to an old man's obsession.
But Merida faces challenges. Her school friend Kateri Kwinault is the newly elected sheriff of Virtue Falls. A chance meeting with her former lover intrigues him and brings him on the hunt for her, and meeting him face to face shakes her convictions. Will she have time to discover the truth about the events that occurred nine years ago? For someone in Virtue Falls is stalking women and slashing them...to death.
Danger closes in. Merida's fears build. There's no one to turn to...no one she dares to trust. And she has to wonder--who is the killer stalking? Is he trying to silence forever THE WOMAN WHO COULDN'T SCREAM?
About the Author
New York Times bestselling author CHRISTINA DODD builds worlds filled with suspense and adventure, and creates the most distinctive characters in fiction today. More than fifty-seven of her novels have been translated into twenty-five languages, featured by the Doubleday Book Club, recorded on Books on Tape for the Blind, and been called the year's best by Library Journal. Dodd herself has been a clue in the Los Angeles Times crossword puzzle. With more than fifteen million copies of her books in print, including the Virtual Falls series (Obsession Falls, Because I'm Watching) her legions of fans always know that when they pick up a Christina Dodd book, they've found, as Karen Robards writes, "an absolute thrill ride of a book!"