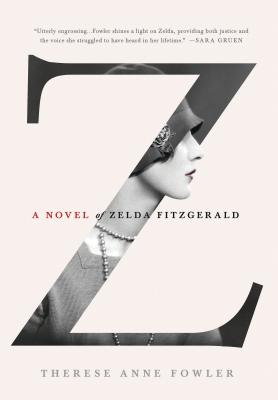 Z
A Novel of Zelda Fitzgerald
Hardcover

* Individual store prices may vary.
May 2013 Indie Next List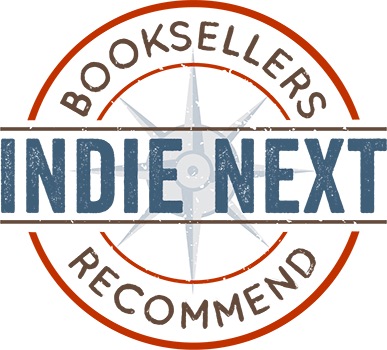 "Z gives voice to a much unknown and misunderstood literary figure. While Scott and Zelda Fitzgerald lead a very public life in many ways, Zelda was often forced to operate in a lifestyle that would make any modern woman squirm with discontent, if not cry out with a vengeance. Fowler breathes life into a voice who very much deserved to be heard in her own time and now. Any lover of the art, literature, and culture of the Jazz Age will not be disappointed with this read."
— Karl Meutsch, Phoenix Books, Essex, VT
View the List
Description
THE INSPIRATION FOR THE TELEVISION DRAMA Z: THE BEGINNING OF EVERYTHING

With brilliant insight and imagination, Therese Anne Fowler's New York Times bestseller Z brings us Zelda's irresistible story as she herself might have told it.

I wish I could tell everyone who thinks we're ruined, Look closer…and you'll see something extraordinary, mystifying, something real and true. We have never been what we seemed.

When beautiful, reckless Southern belle Zelda Sayre meets F. Scott Fitzgerald at a country club dance in 1918, she is seventeen years old and he is a young army lieutenant stationed in Alabama. Before long, the "ungettable" Zelda has fallen for him despite his unsuitability: Scott isn't wealthy or prominent or even a Southerner, and keeps insisting, absurdly, that his writing will bring him both fortune and fame. Her father is deeply unimpressed. But after Scott sells his first novel, This Side of Paradise, to Scribner's, Zelda optimistically boards a train north, to marry him in the vestry of St. Patrick's Cathedral and take the rest as it comes.

What comes, here at the dawn of the Jazz Age, is unimagined attention and success and celebrity that will make Scott and Zelda legends in their own time. Everyone wants to meet the dashing young author of the scandalous novel—and his witty, perhaps even more scandalous wife. Zelda bobs her hair, adopts daring new fashions, and revels in this wild new world. Each place they go becomes a playground: New York City, Long Island, Hollywood, Paris, and the French Riviera—where they join the endless party of the glamorous, sometimes doomed Lost Generation that includes Ernest Hemingway, Sara and Gerald Murphy, and Gertrude Stein.

Everything seems new and possible. Troubles, at first, seem to fade like morning mist. But not even Jay Gatsby's parties go on forever. Who is Zelda, other than the wife of a famous—sometimes infamous—husband? How can she forge her own identity while fighting her demons and Scott's, too?
Praise For Z: A Novel of Zelda Fitzgerald…
"Fowler expertly depicts the rapture of the couple's early love, and later, the bullying and sickness that drove them apart…Z zips along addictively." —Entertainment Weekly

"[A] richly imagined novel…Here [Zelda's] touching story is also fascinating and funny, it animates an entire era." —People

"A gorgeously rendered piece of literary entertainment, not a biography but rather a love story set in the Jazz Age." —The Daily News

"A tender, intimate exploration of a complicated woman." —Library Journal

"Fowler's Zelda is all we would expect and more…once she meets the handsome Scott, her life takes off on an arc of indulgence and decadence that still causes us to shake our heads in wonder…soirées with Picasso and his mistress, with Cole Porter and his wife, with Gerald and Sara Murphy, Gertrude Stein and Alice B. Toklas, Ezra Pound and Jean Cocteau. Scott's friendship with Hemingway verges on a love affair--at least it's close enough to one to make Zelda jealous. Ultimately, both of these tragic, pathetic and grand characters are torn apart by their inability to love or leave each other. Fowler has given us a lovely, sad and compulsively readable book." —Kirkus Reviews (starred review)

"Fowler renders rich period detal in this portrayal of a fascinating woman both blessed--and cursed--by fame." —Booklist

"With lyrical prose, Fowler's Z beautifully portrays the frenzied lives of, and complicated relationship between, Zelda and F. Scott Fitzgerald...This is a novel that will open readers' minds to the life of an often misunderstood woman--one not easily forgotten." —RT Book Reviews

"A novel that is as heartbreaking as it is mesmerizing. About love, desire, betrayal, and one extraordinary woman struggling to shine in the world--even as the one she loves best is drawing the shades. Just magnificent." —Caroline Leavitt

"A wonderfully engaging read. With crisp dialogue and vivid descriptions, Z delivers both a compelling love story and a poignant tale of a woman coming into her own as an artist." —Heidi W. Durrow

"An utterly engrossing portrayal of Zelda Fitzgerald and the legendary circles in which she moved. In the spirit of Loving Frank and The Paris Wife, Therese Anne Fowler shines a light on Zelda instead of her more famous husband, providing both justice and the voice she struggled to have heard in her lifetime." —Sara Gruen
St. Martin's Press, 9781250028655, 384pp.
Publication Date: March 26, 2013
About the Author
THERESE ANNE FOWLER is the New York Times bestselling author of A Good Neighborhood, A Well-Behaved Woman, and Z: A Novel of Zelda Fitzgerald. Raised in the Midwest, she migrated to North Carolina in 1995. She holds a B.A. in sociology/cultural anthropology and an MFA in creative writing from North Carolina State University.
Many accounts of both Scott and Zelda contend that Zelda wouldn't marry Scott unless he was well off—a view they themselves encouraged in the early years of their marriage. How does this play into the flapper image Zelda embodied in the '20s? Overall, was it harmful or beneficial to her?
How much of Scott's success is owed to Zelda's manufactured breakup with him in 1919?
The first time Zelda thinks she may be pregnant she refuses to pursue an abortion. Why, then, does she choose differently later on?
Why does Zelda have so little regard for her parents' views and the standards by which she was raised?
Is Scott's alcohol abuse a cause or a result of the life he and Zelda led and the troubles they experienced?
How legitimate was it for Scott and his agent, Harold Ober, to sell Zelda's short stories under a joint by-line?
Which of Zelda's talents do you feel was her truest calling?
How do you feel about Scott's insistence on hiring strict nannies to care for Scottie? What benefit, or harm, may have come from this?
Modern psychiatrists have said that Zelda was probably troubled not with schizophrenia in its current definition but with bipolar disorder, which is characterized by dramatic mood swings and the behaviors that sometimes result. Where do you see evidence of Zelda's illness in the years before her breakdown in early 1930? How much, if any, of her vibrant personality might be tied to the disorder?
What does it say about Scott that he was so highly involved in Zelda's care during her episodes of hospitalization?
Why does Zelda tolerate Scott's infatuation with actress Lois Moran and, later, columnist Sheilah Graham?
When Zelda says Ernest Hemingway is to blame for the disaster she and Scott made of their lives, what exactly does she mean? What might have been different for them if Hemingway hadn't been Scott's close friend?
Ernest Hemingway's sexuality has been the subject of scrutiny by literary scholars and curious readers alike. In what ways was Zelda's fear about the nature of Scott's friendship with Hemingway justified?
Owing greatly to Ernest Hemingway's account of her in A Moveable Feast (1964), Zelda has been seen as "F. Scott Fitzgerald's crazy wife." Why do you think Hemingway wrote so spitefully about her and so critically about Scott so many years after both their deaths?
Scott made almost all his money writing for the popular magazines ("the slicks") and from the movie industry—and making money was essential for the lifestyle he wanted to lead. Why, then, was he forever struggling to impress the critics with more serious work?
Alcohol abuse and infidelity were seen as common and acceptable during the Jazz Age and among the expatriates especially. How much have views changed since then?
How do Sara and Gerald Murphy influence Zelda? What about Zelda's friend Sara Haardt Mencken?
Despite her evolving interests and ambitions, Zelda never saw herself as a feminist. How might that view have affected her choices, both as a young woman and then later, when she aspired to dance professionally?
In what ways would the Fitzgeralds' public and private lives have been different if they'd lived in the 1960s? 1980s? Today?
The Great Gatsby is often said to have been modeled on the Fitzgeralds' time in Great Neck (Long Island), New York, with Gatsby's love for Daisy inspired by Zelda's affair with Edouard Jozan. Where in Zdo you see evidence of this?
Scott turns Zelda's affair with Jozan into another Fitzgerald tale. What does this say about him? What does it say about Zelda that she allows it?
Though Zelda spends most of her adult life away from her family and the South, she doesn't escape their influences. Where do you see this most vividly?
Coverage from NPR