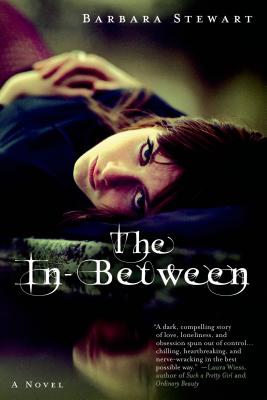 The In-Between
A Novel
Paperback

* Individual store prices may vary.
Description
When Elanor's near-death experience opens a door to a world inhabited by bold, beautiful Madeline, she finds her life quickly spiraling out of control
Fourteen-year-old Elanor Moss has always been an outcast who fails at everything she tries—she's even got the fine, white scars to prove it. Moving was supposed to be a chance at a fresh start, a way to leave behind all the pain and ugliness of her old life. But, when a terrible car accident changes her life forever, her near-death experience opens a door to a world inhabited by Madeline Torus . . . Madeline is everything Elanor isn't: beautiful, bold, brave. She is exactly what Elanor has always wanted in a best friend and more—their connection runs deeper than friendship. But Madeline is not like other girls, and Elanor has to keep her new friend a secret or risk being labeled "crazy." Soon, though, even Elanor starts to doubt her own sanity. Madeline is her entire life, and that life is drastically spinning out of control. Elanor knows what happens when your best friend becomes your worst enemy. But what happens when your worst enemy is yourself?
With her debut novel, The In-Between, Barbara Stewart presents a bold new voice in teen fiction.
Praise For The In-Between: A Novel…
"This debut novel delves deeply into a possibly psychotic character or, perhaps, one who may be experiencing paranormal events... This may be Stewart's first novel, but she exhibits a practiced skill, keeping events ambiguous enough to have readers guessing throughout... A most intriguing book and debut. (Suspense. 12 & up)" —Starred Kirkus Review
"Stewart's debut novel is a riveting page-turner with real empathy and compassion." —Booklist
"Stewart crafts an eerie and suspenseful novel that stands out from its contemporaries." —Romantic Times
"A dark, compelling story of love, loneliness and obsession spun out of control…chilling, heartbreaking and nerve-wracking in the best possible way. It grabbed me by the throat on page one and didn't let go until the end." —Laura Wiess, author of Such a Pretty Girl and Ordinary Beauty
"Creepy and addictive, Barbara Stewart's The In-Between left me with both an acute distrust of what my eyes see, and an overwhelming fear of falling asleep. This psychological thriller definitely thrilled me." —Jodi Meadows, author of the Incarnate trilogy
"Compelling and addictive, hands-down my favorite YA read of the year. I was in the story's grip from beginning to end, in awe of how beautifully and realistically Barbara layered Ellie's personality and how she kept me guessing and wondering until the very last page. Most of all, I cared for poor, troubled Ellie and her family. I wanted to take the journey with her all the way to the end. I wanted to see her heal." —Jennifer Brown, author of The Hate List
"Barbara Stewart's The In-Between is terrifying, in the best possible way. Keeping all the lights on and reading in the daytime won't save you from goose bumps and shivers." —Tiffany Schmidt, author of Send Me a Sign
St. Martin's Griffin, 9781250030160, 256pp.
Publication Date: November 5, 2013
About the Author
BARBARA STEWART earned an M.F.A. in creative writing from Wichita State University. The In-Between is her first novel. She lives with her husband in the Catskill Mountains of New York.