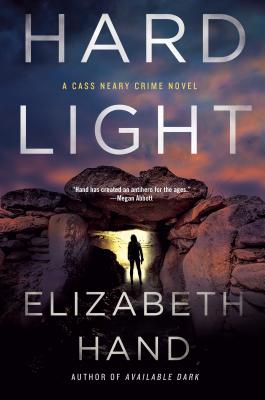 Hard Light (Hardcover)
A Cass Neary Crime Novel
Minotaur Books, 9781250030382, 368pp.
Publication Date: April 19, 2016
* Individual store prices may vary.
Description
Punk photographer Cass Neary, "one of noir's great anti-heroes" (Katherine Dunn, author of Geek Love), rages back in the series that began with the award-winning novels Generation Loss and Available Dark. Fleeing Reykjavik and a cluster of cult murders, Cass lands in London to rendezvous with her longtime lover Quinn, a person of interest to both Interpol and the Russian mob.
Only Quinn doesn't show up. Alone in London and fearing the worst, Cass hooks up with a singer-songwriter with her own dark past, who brings her to the wrong party. Cass becomes entangled with the party's host, Mallo Tierney, an eccentric gangster with a penchant for cigar cutters and neatly-wrapped packages, and a trio of dissolute groupies connected to a notorious underground filmmaker.
Forced to run Mallo's contraband, Cass is suddenly enmeshed in a web of murder, betrayal, and artistic and sexual obsession that extends from London to the stark beauty of England's Land's End Peninsula, where she uncovers an archeological enigma that could change our view of human history--if she survives.
Strobe-lit against an apocalyptic background of rock and roll, rave culture, fast drugs and transgressive photography, Hard Light continues the breathless, breathtaking saga of Cassandra Neary, "an anti-hero for the ages. We'd follow Cass anywhere, into any glittery abyss, and do." Megan Abbot, author of The Fever]
About the Author
ELIZABETH HAND is the author of fourteen cross-genre novels and four collections of short fiction. Her work has received the World Fantasy Award (four times), the Nebula Award (twice), the Shirley Jackson Award (twice), and the James M. Tiptree Jr. and Mythopoeic Society Awards. She's also a longtime critic and contributor of essays for the Washington Post, Los Angeles Times, Salon, and the Village Voice, among many others. She divides her time between the Maine coast and North London.
or
Not Currently Available for Direct Purchase