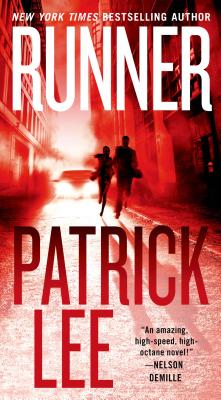 Runner (A Sam Dryden Novel #1) (Paperback)
St. Martin's Paperbacks, 9781250030740, 400pp.
Publication Date: November 25, 2014
* Individual store prices may vary.
March 2014 Indie Next List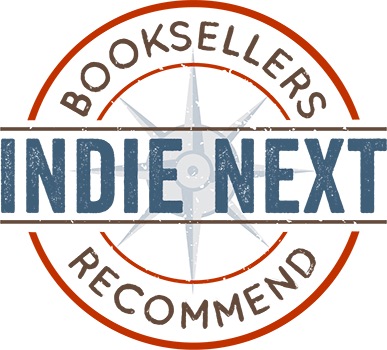 "All I can say about this thriller is wow! When Sam Dryden decides to solve his insomnia by going for a run near the beach, he almost runs over a young girl who is also running, but definitely not for fun. She is being chased by what seems to be an army, and Sam - ex-military himself - can't help but come to her rescue. What follows is an exciting story of brainwashing and psychic manipulations all done for the wrong reasons. Sam and his young friend must always stay one step ahead of the folks who want to get her, but then Lee throws in an interesting twist to make readers question the identity of the real bad guys. An amazing book that will keep you up until you finish!"
— Barbara Kelly, Portland Bookstore, University of Southern Maine, Portland, ME
View the List
Description
"Breathless, involving, smart, and completely convincing."-Lee Child
In Patrick Lee's Runner, Sam Dryden, ex--Special Forces, lives a quiet life in a small town on the coast of Southern California. While out on a run in the middle of the night, he encounters a young girl on the seaside boardwalk. Barefoot and terrified, she's running from a group of heavily armed men with one clear goal: to kill her. Dryden learns that the twelve-year-old can only remember the past two months, during which she's been kept in a secret prison by forces within the government. Beyond her own name, Rachel, she knows only that she has a skill that makes her very dangerous to these men and those in charge of them.
"Nonstop action and nonstop fun." -Providence Journal
Dryden, who lost his wife and young daughter in an accident, agrees to help Rachel try to unravel and make sense of her own past, and to protect her from the people who are moving heaven and earth to find them both. Although Dryden is only one man, he has extraordinary skills and experience-as a Ranger, a Delta, and five years doing off-the-book black ops with an elite team. However, as he slowly begins to discover, the highly trained forces on their heels are only part of the danger they must face. Because there's something in Rachel's past-and it's more dangerous, and deadly, than Dryden can even imagine...
"Superbly engrossing."-USA Today

This edition of the book is the deluxe, tall rack mass market paperback.
About the Author
PATRICK LEE is the author of the bestselling novels: The Breach , Ghost Country, and Deep Sky. He lives in Michigan.
Praise For Runner (A Sam Dryden Novel #1)…
"Patrick Lee is a huge talent and Runner is his best book yet—breathless, involving, smart, and completely convincing." —Lee Child
"Rarely is a story both plot-driven and character-driven, but Runner does this and more. An amazing, high-speed, high-octane novel that moves faster than most people can read. There has to be a better word than 'thriller' to describe Runner. How about thrillingest?" —Nelson DeMille
"Pure adrenaline rush! Finally, an action-packed novel brimming with complex characters as well as genuine heart. Not to be missed." —Lisa Gardner, New York Times bestselling author of Touch and Go and Catch Me
"I'm going to sue Patrick Lee for giving me whiplash: that's how furiously paced this book is. A terrific cast of characters, unrelenting action—strap in and enjoy the ride." —Jesse Kellerman, author of Sunstroke and Trouble
"This is a thriller done right. It literally begs to be read in one sitting. I said it before and I'll say it again. Patrick Lee is the real deal." —Steve Berry, New York Times bestselling author of The Amber Room and The Columbus Affair
"Tension mounts right from the start in this nonstop action-packed narrative....it's a high-tech thriller that's hard to put down." —Library Journal (starred review)
"The action is nonstop and takes place at breakneck speed with no downtime....with this book, he enters the ranks of the best action-thriller writers....Readers who pick up Lee's latest should be prepared to miss their favorite television shows, since they won't put this book down long enough to watch them." —Kirkus Reviews
or
Not Currently Available for Direct Purchase