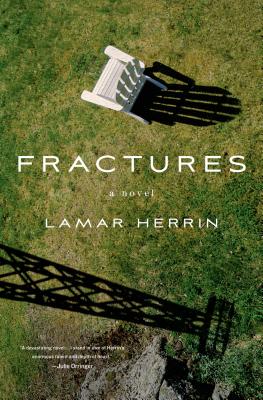 Fractures (Hardcover)
Thomas Dunne Books, 9781250032768, 311pp.
Publication Date: November 12, 2013
* Individual store prices may vary.
Description
"A Thousand Acres "and "Empire Falls "meet during the present hydrofracking controversy as a beleaguered patriarch must decide the fate of his land and children in this enveloping family drama
The Joyner family sits atop prime Marcellus Shale. When landmen for the natural gas companies begin to lease property all around the family's hundred acres, the Joyners start to take notice. Undecided on whether or not to lease the family land, Frank Joyner must weigh his heirs' competing motivations. All of this culminates as a looming history of family tragedy resurfaces.
A sprawling family novel, "Fractures" follows each Joyner as the controversial hydrofracking issue slowly exacerbates underlying passions and demons. With echoes of Jonathan Franzen's "Freedom," "Fractures" takes its reader deep into the beating heart and hearth of a family divided
""Lamar Herrin's Fractures is a brilliantly conceived and executed novel that illustrates how coping with familial dysfunctions can help us understand and deal with the more deadly dysfunctions of society. Here's one of my favorite writers at his finest." Ron Hansen, author of The Assassination of Jesse James.
About the Author
LAMAR HERRIN's short stories have appeared in The New Yorker, Harper's, Epoch, and The Paris Review, which awarded him its Aga Kahn fiction prize. He is professor emeritus of creative writing and contemporary literature at Cornell University and has taught many bestselling authors such as Philip Gourevitch, Philipp Meyer, and Melissa Bank. Together with his wife, Amparo, he splits his time between Ithaca, New York and Valencia, Spain.
Praise For Fractures…
"Fast-paced and immersing, the novel offers a fascinating take on the power of money and politics"
—Real Simple

"Novelist, memoirist and short story writer Herrin (Romancing Spain, 2006, etc.) has managed to transform the high profile, politically divisive issue of fracking into a thoroughly human, moving family drama."
—Kirkus Reviews

"Herrin's deeply contemplative examination of this contentious topic is less about the environmental fallout from an invasive destruction of the land and more about the emotional fragility of a family who feels all too deeply the loss of a way of life."
—Booklist (starred review)

"There is tragedy here, but there are also inspiring moments of compassion and kindness. A deeply moving novel that is highly recommended for fans of literary fiction."
—Library Journal
"Lamar Herrin mines the fracking metaphor for all its worth, portraying a family's battle over whether to lease their natural-gas-rich land with a lyricism as incisive as it is graceful…[Herrin's] emphasis on complex structures over individual psychology offers unique insights into the nature of conflict, whether personal or political. It is an insight that may leave you full of hope or despair, depending on how you feel, not about fracking, but about family."—The Chicago Tribune
"Here's an environmental novel that does just what you want it to do: Frame an important contemporary debate in profoundly human terms... Plenty of readers will enjoy Herrin's book for its lustrous writing and poignant insight into the challenge of building a life worth living. But if you also want a novel that addresses a pressing political and environmental issue, Fractures is worth exploring."--Ron Charles, Washington Post's Book World

"Lamar Herrin's Fractures is a brilliantly conceived and executed novel that illustrates how coping with familial dysfunctions can help us understand and deal with the more deadly dysfunctions of society. Here's one of my favorite writers at his finest."
—Ron Hansen, author of The Assassination of Jesse James

"With a voice as clear and kind as William Maxwell's, and an acuity of vision as penetrating as J. M. Coetzee's, Lamar Herrin has produced a devastating novel about family, home, and the dangers of plundering the earth. Peopled with characters as real as anyone we know and love, Fractures is a chronicle of our time, one that thrusts to light the dark attraction of technological pioneerism even as it traces the forces that divide and unite us all. I stand in awe of Herrin's enormous talent and depth of heart."
—Julie Orringer, author of The Invisible Bridge and How to Breathe Underwater

"Fractures is a tightly-knit and irresistible saga rich with the spell of the land and an environmental conscience. With the controversial issue of hydrofracking at its heart, it
or
Not Currently Available for Direct Purchase