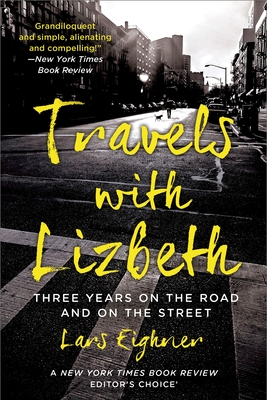 Travels with Lizbeth (Paperback)
Three Years on the Road and on the Streets
St. Martins Press-3PL, 9781250036254, 298pp.
Publication Date: December 3, 2013
* Individual store prices may vary.
Description
"When I began writing this account I was living under a shower curtain in a stand of bamboo in a public park. I did not undertake to write about homelessness, but wrote what I knew, as an artist paints a still life, not because he is especially fond of fruit, but because the subject is readily at hand." A beautifully written account of one man's experience of homelessness, Travels with Lizbeth is a story of physical survival and the triumph of the artistic spirit in the face of enormous adversity. In his unique voice - dry, disciplined, poignant, comic - Eighner celebrates the companionship of his dog, Lizbeth, and recounts their ongoing struggle to survive on the streets of Austin, Texas, and hitchhiking along the highways to Southern California and back.
About the Author
LARS EIGHNER was born in Corpus Christi, Texas. In 1988 he and his dog Lizbeth became homeless, and their experiences over the following three years were recorded in Travels with Lizbeth, which became a New York Times Book Review Editor's Choice, and includes the often-cited essay "On Dumpster Diving." His other works include numerous story collections and a comic novel. He now lives in Austin with his partner.
Praise For Travels with Lizbeth: Three Years on the Road and on the Streets…
"The most eloquent description to date of what it is like to be homeless." —San Diego Union-Tribune 

"Compelling…Mr. Eighner [is] a quirky guide into the homeless condition as he plunges on, through Miracle Miles, desert flea markets and dusty truck stops." —The Wall Street Journal 

"If there's any justice in the world, [this book] should guarantee its author a roof over his head for the rest of his days." —The New York Times Book Review