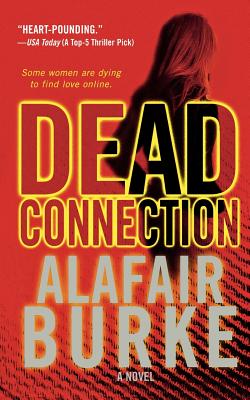 Dead Connection (Paperback)
St. Martins Press-3pl, 9781250038708, 352pp.
Publication Date: November 1, 2008
Description
Two young, single women are murdered on the streets of New York City, exactly one year apart. Their only connection: Both had posted profiles on the popular online dating service, FirstDate.com. Enter NYPD Detective Ellie Hatcher. She fits the profile of the victims, and is called in for a special assignment to the homicide team.
FirstDate.com promises its online clientele that they'll remain anonymous and safe. But Ellie is about to discover that the company is protecting the identity of the killer more than it protected the safety of his victims...
Soon Ellie is entangled in a web of anonymous identities and false leads as she tries to attract and lure in a suspect. But time is running out to find the killer before he claims his next victim which, in a devastating twist of fate, is looking more and more likely to be Ellie herself....
About the Author
A former deputy district attorney in Portland, Oregon, Alafair Burke now teaches criminal law at Hofstra Law School and lives in New York City. Her three novels in the Samantha Kincaid series, Judgment Calls, Missing Justice, and Close Case, are available in paperback from St. Martin's Press. Her novel, Angel's Tip, features NYPD Detective Ellie Hatcher.
Advertisement