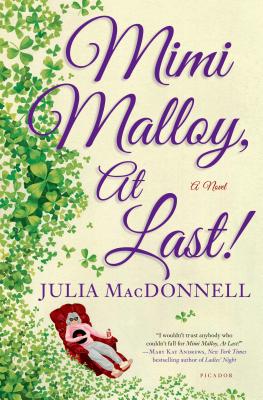 Mimi Malloy, at Last! (Hardcover)
Picador USA, 9781250041548, 276pp.
Publication Date: April 8, 2014
Other Editions of This Title:
Paperback (3/31/2015)
Hardcover, Large Print (8/27/2014)
* Individual store prices may vary.
April 2014 Indie Next List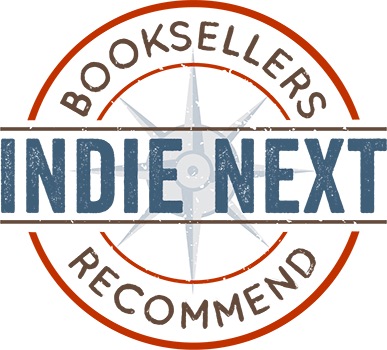 "In this family drama, MacDonnell does a fine job of conjuring up the Irish Catholic diaspora and its ramifications that play out well into the last part of the 20th century. Mimi lives on her own in Boston but not without her nosy daughters coming around all the time. Mimi is having flashbacks to her youth and through conversations with her sisters, she remembers the dark secret that has been hanging over the family for years. Unforgettable!"
— Valerie Koehler, Blue Willow Bookshop, Houston, TX
View the List
Description
Meet Mimi Malloy: A daughter of the Great Depression, Mimi was born into an Irish-Catholic brood of seven, and she has done her best to raise six beautiful daughters of her own. Now they're grown, and Mimi, a divorcee, is unexpectedly retired. But she takes solace in the comforts of her new life: her apartment in the heart of Quincy, the occasional True Blue cigarette, and evenings with Frank Sinatra on the stereo and a highball in her hand.
Yet her phone is arguably the busiest in greater Boston it rings "Day In, Day Out," as Ol' Blue Eyes would say. Her surviving sisters love to gab about their girlhood, while her eldest daughter, Cassandra, calls every morning to preach the gospel of assisted living. And when an MRI reveals that Mimi's brain is filled with black spots areas of atrophy, her doctor says it looks like she's destined to spend her days in "one of those storage facilities for unwanted antiques."
Mimi knows her mind is (more or less) as sharp as ever, and she won't go down without a fight. Yet as she prepares to take her stand, she stumbles upon an old pendant of her mother's and, slowly, her memory starts to return specifically, recollections of a shocking and painful childhood, including her sister who was sent away to Ireland and the wicked stepmother she swore to forget.
Out of the ashes of Mimi's deeply troubled history, Julia MacDonnell gives us a redemptive story of the family bonds that break us and remake us. "Mimi Malloy, At Last " is an unforgettable novel, alive with humor, unexpected romance, and the magic of hard-earned insight: a poignant reminder that it's never too late to fall in love and that one can always come of age a second time.
About the Author
Julia MacDonnell's fiction has been published in many literary magazines, and her story "Soy Paco" was nominated for a Pushcart Prize. Her journalism has appeared in The Boston Globe, the New York Daily News, and the Columbia Journalism Review, among other publications. A tenured professor at Rowan University, she is the nonfiction editor of Philadelphia Stories. Mimi Malloy, At Last! is her first novel in twenty years.
Praise For Mimi Malloy, at Last!…
"Cathartic, suspenseful and droll, Mimi offers a hopeful take on both old age and bad blood."—Joanna Powell, People

"It has been 20 years since Julia MacDonnell wrote her first novel, A Year of Favor. But readers will find her highly entertaining and heartfelt second novel, Mimi Malloy, At Last!, well worth the wait….MacDonnell truly shines in creating a cast of unforgettable characters who struggle to forgive each other, spinning a story that recalls The Divine Secrets of the Ya-Ya Sisterhood, though with a bit more of an edge. Mimi Malloy, At Last! will ensnare readers with its human drama and fascinating references to Irish folklore—even as the vulnerable and brassy Mimi Malloy steals their hearts."—BookPage

"Delightful… Sisters, mothers, daughters—MacDonnell gets the dynamics just right. On top of all that, there's a wonderful story, lots of humor, some unexpected romance, and a reminder that it's never too late."—Hudson Valley News

"Humorous and poignant… MacDonnell captures perfectly the family dynamics between sisters, mothers, and daughters, as if she were sitting in on their gab sessions, taking copious notes. For readers who enjoy Maeve Binchy and Rosamunde Pilcher, this is a highly engaging family chronicle, with a healthy dose of Irish history laced in as well."—Booklist

"Lightened by her sharp wit, feisty Mimi's saga is a sometimes troubling but ultimately triumphant tale of aging, the Boston Irish immigrant experience, and redemption. MacDonnell's first novel in 20 years (after A Year of Favor) will appeal to anyone who loves a good story with a strong heroine."—Library Journal

"Julia MacDonnell's Mimi Malloy, At Last! is a triumph and a delight! Mimi is a gal you'll take into your heart—Irish and Catholic to her core, at once steely-eyed and unsentimental about a tragic childhood and even tougher breaks experienced as a mother in working-class Quincy, Massachusetts, raising six daughters and dealing with a charming cheat of a husband. Divorced and down-sized, Mimi treasures her solitude, but when troubling memories—and an unexpected suitor—show up, she is able to see through the mists of time to find a clear-eyed vision of forgiveness and acceptance. This is a novel of such heart and hope—and, yes, humor. I wouldn't trust anybody who couldn't fall for Mimi Malloy, At Last!"—Mary Kay Andrews, New York Times bestselling author of Ladies' Night

"Mimi Malloy, At Last! is funny, wise, and devastating. Julia MacDonnell writes with tender insight, letting Mimi's old memories crack the defense of humor, allowing the buried truths of her family and childhood to shine through....I loved it."—Luanne Rice, New York Times bestselling author

"The end of life becomes an unexpected beginning in Julia MacDonnell's moving, funny masterpiece about love, memory, and the family ties we sometimes need to untangle. Absolutely captivating."—Caroline Leavitt, New York Times bestselling author of Pictures of You and Is This Tomorrow

"A love letter to sisterhood, Frank Sinatra, late-in-life romance, and the enduring ties of family. The book's narrator calls to mind a Boston-Irish Olive Kitteridge, as peppery as she is big-hearted. Mimi Malloy, At Last! will make you laugh, cry and relive your own past."—Sally Koslow, author of The Widow Waltz and The Late, Lamented Molly Marx

"With every word, Julia MacDonnell carries us along as she tells an utterly engaging story of family, loss, heartache, love, and second chances. In Mimi Malloy, At Last!, we cheer Mimi on as she faces her later years with both fear and courage, confronting memories of her painful childhood and frayed relationships with her daughters and sisters. Full of healing, hope, and, yes, romance, this may be the book that convinces you that the best really is yet to come!" —Susan Gregg Gilmore, author of The Funeral Dress and Looking for Salvation at the Dairy Queen

"I gulped down Julia MacDonnell's juicy novel of revealed memories and startling characters....Mimi proves that some revelations take living long enough to have. Extraordinary."—Molly Peacock, author of The Paper Garden

"I love Mimi! Such a feisty, endearing, hilarious character—yet also very vulnerable as the threads of her painful Irish-American past begin to unravel. Julia MacDonnell's fluent writing beautifully observes the iniquities of old age and the complexities of family. But also the benefits of both. What a wonderful book."—Hilary Boyd, author of Thursdays in the Park

"With sensitivity and humor, Julia MacDonnell paints a rich and engrossing family portrait in this delectable novel. Mimi Malloy—feisty, determined, and courageous—confronts her heart-wrenching past and opens herself up to an unexpected future. I loved falling into this story with a triumphant woman at its core."—Katharine Davis, author of Capturing Paris and A Slender Thread
or
Not Currently Available for Direct Purchase