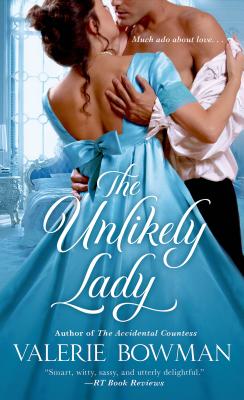 The Unlikely Lady (Mass Market Paperbound)
St. Martin's Press, 9781250042095, 352pp.
Publication Date: May 5, 2015
Description
FOR THE BACHELOR AND THE BLUESTOCKING
Certain that no man wants a bluestocking for a wife, Miss Jane Lowndes is careful to wield her books and her spectacles as weapons against matrimony. Convincing her ambitious mama that she's content to stay a spinster is easier said than done, however. It's a good thing Jane is not above a bit of manufactured scandal if it will keep her from the altar, and the argumentative, contrary Lord Garrett Upton
ROMANCE IS NEVER BY THE BOOK
With the war over, Garrett is determined to enjoy his bachelor's life while he can, even when it means attending a house party in celebration of a friend's wedding and suffering Jane's notorious disdain. But when a masquerade ball leads to a mistaken kiss, he's surprised to learn that Jane's bookish exterior hides a truly passionate soul. When two such headstrong people are determined to remain unattached, can love lead to a happy ending?
About the Author
Valerie Bowman grew up in Illinois with six sisters (she's number seven) and a huge supply of historical romance novels. After a cold and snowy stint earning a degree in English with a minor in history at Smith College, she moved to Florida the first chance she got. Valerie now lives in Jacksonville with her family including her rascally dog, Roo. When she's not writing, she keeps busy reading, traveling, or vacillating between watching crazy reality TV and PBS.
Advertisement