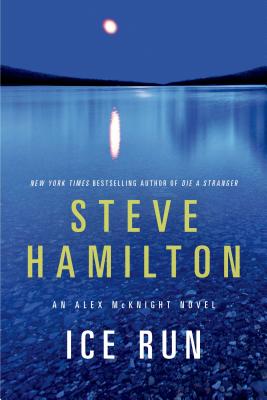 Ice Run (Paperback)
An Alex McKnight Novel
St. Martin's Press, 9781250042507, 320pp.
Publication Date: January 28, 2014
* Individual store prices may vary.
Description
New York Times Bestselling Author of Die a Stranger

Edgar Award-winner Steve Hamilton introduced one of the most compelling characters in modern fiction with Alex McKnight. In Ice Run, Alex finds himself in the middle of a very strange mystery with much greater consequences than he ever anticipated. . . .
Alex McKnight is happier than he can remember being in a long time. And it's all because of a woman--Natalie Reynaud, a Canadian police officer. When they take a romantic weekend together at an old luxury hotel, however, they receive an unexpected message--someone has left a hat filled with snow, and a note that reads, "I know who you are."
As Alex searches for an explanation, he must face up against a terrible Reynaud family secret, a secret that to this day still drives men to kill.
About the Author
Steve Hamilton's debut, A Cold Day in Paradise, won the PWA/SMP Best First Private Eye Novel Contest before winning both an Edgar and Shamus Award for Best First Novel. His stand-alone novel The Lock Artist was named a New York Times Notable Crime Book, received an Alex Award, and went on to win the Edgar Award for Best Novel. He attended the University of Michigan, where he won the prestigious Hopwood Award for writing, and now lives in Cottekill, New York, with his wife and their two children.
Praise For Ice Run: An Alex McKnight Novel…
Praise for Ice Run: "Hamilton gives us mysteries within mysteries as well as a hero who simply won't be beaten down."
—Miami Herald

"Rougher, darker, sexier than previous installments, Ice Run raises the already noteworthy McKnight series to the next level and, in giving its hero a romantic companion, affords new insight into Alex's character." —ThisWeek
"Hamilton's compelling, vigorous prose doesn't allow the option of taking a break." —Los Angeles Times

"With such fine use of setting and memorable characters, Ice Run is a journey you will want to take." —Chicago Sun-Times

"Hamilton expertly delivers sharply etched characters, a vivid setting and a thoroughly enjoyable hero, leaving us breathless, perched at the edge of our seats for this chilly ride." —Publishers Weekly

"An intense atmosphere continues to add to the riches of Steve Hamilton's well-plotted novels...Hamilton again excels at linking his traditional private detective novels with solid plots. A tender love story and a rude awakening of the past form the heart of Ice Run...Ice Run turns on edge-of-the-seat psychological suspense that Hamilton has honed to precision." —Florida Sun-Sentinel