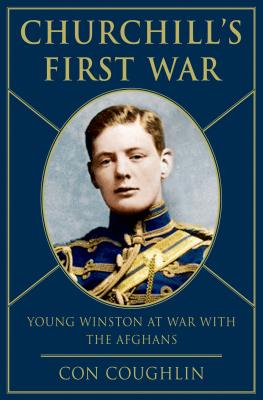 Churchill's First War: Young Winston at War with the Afghans (Hardcover)
Young Winston at War with the Afghans
Thomas Dunne Books, 9781250043047, 298pp.
Publication Date: January 28, 2014
Description
"Churchill's First War "by Con Coughlin is a fascinating account of Winston Churchill's early military career fighting in the 1890 Afghan campaign, offering fresh and revealing parallels into today's war in Afghanistan
Just over a century ago British troops were fighting a vicious frontier war against Pashtun tribeman on the North West Frontier the great-great-grandfathers of the Taliban and tribal insurgents in modern-day Afghanistan. Winston Churchill, then a young cavalry lieutenant, wrote a vivid account of what he saw during his first major campaign. "The Story of the Malakand Field Force," published in 1898, was Churchill's first book and, a hundred years later, is required reading for military commanders on the ground, both British and American.
In "Churchill's First War," acclaimed author and foreign correspondent, Con Coughlin tells the story of that campaign, a story of high adventure and imperial success, which contains many lessons and warnings for today. Combining historical narrative, interviews with contemporary key players, and the journalist's eye for great color and analysis, "Churchill's First War "affords us a rare insight into both the nineteenth-century "Great Game" and the twenty-first-century conflict that has raged longer than World War II.
About the Author
CON COUGHLIN is the executive foreign editor of The Daily Telegraph and a world-renowned expert on the Middle East. He is the critically-acclaimed author of several books, including the international bestseller, Saddam. He appears regularly on television and radio in the United States and the UK to comment on international security issues.
Praise For Churchill's First War: Young Winston at War with the Afghans…
"[Coughlin] has given us a fascinating portrait of a young man who knew what he wanted in life, and set out to achieve it with the relentlessness and determination that would later make him a legend. The book will be of particular interest to those who have fought in the most recent Afghan War. The Talib (students) that Churchill fought are the forerunners of today's Taliban." —Washington Times

"An absorbing youthful biography" —Kirkus

"A fascinating book, especially for those not versed in the history of the region.  Recommended." — Library Journal

"Coughlin examines the elements of Churchill's life that later took the form of a legendary prime minister, but he also provides a history of Afghanistan that reveals the origins of its modern struggles." —Publishers Weekly

"Reading this book is both an indulgent pleasure and a genuine education." —Times Literary Supplement
Advertisement