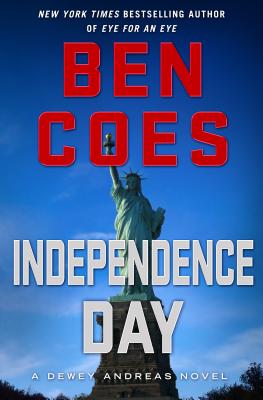 Independence Day (Hardcover)
A Dewey Andreas Novel
St. Martin's Press, 9781250043160, 512pp.
Publication Date: May 26, 2015
* Individual store prices may vary.
Description
Dewey Andreas is back...and the clock is ticking
Cloud, a high-level Russian hacker, perhaps the best in the world, has acquired a nuclear weapon. It's an older bomb from the USSR's Cold War arsenal with the power to devastate a major city. Fueled by a dark and personal vendetta, Cloud has put it onto an anonymous trawler, piloted by jihadists, headed straight to America.
Dewey Andreas, former Delta working as an agent for the C.I.A., is still drowning in grief after the tragic murder of his fiancee. Dewey has lost his focus, his edge, and the confidence of his superiors.
Learning of the missing loose nuke and picking up chatter about an impending terrorist attack on American shores, the best and most talented C.I.A. agents are now chasing both Cloud and the bomb. Acting on credible intel, two highly trained teams are sent into Russia in a two-pronged mission to grab Cloud. But it's a trap, and now America's last hope of stopping the bomb is an unofficial agent gone rogue-Dewey Andreas.
With only three days left, Dewey Andreas must find the elusive Cloud. To do so, Dewey will risk everything to find the most dangerous and skilled enemy he's yet faced. For if he fails, American will suffer its most deadly terrorist attack on the Fourth of July-Independence Day.
About the Author
BEN COES is the author of the critically acclaimed Power Down, Coup d'Etat, The Last Refuge, and Eye for an Eye. He is a former speechwriter for the George H .W. Bush White House, was a fellow at the JFK School of Government at Harvard, and is currently a partner in a private equity company out of Boston. He lives in Wellesley, Massachusetts.
or
Not Currently Available for Direct Purchase