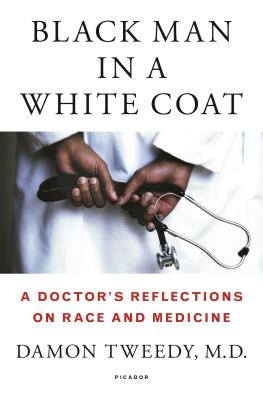 Black Man in a White Coat
A Doctor's Reflections on Race and Medicine
Hardcover

* Individual store prices may vary.
Other Editions of This Title:
Digital Audiobook (9/7/2015)
Paperback (9/6/2016)
September 2015 Indie Next List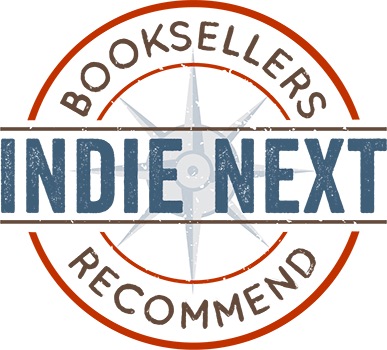 "Black Man in a White Coat would be an important book no matter when it was published, but in this season of Ferguson and Charleston, when we must assert more loudly and clearly than ever that black lives matter, the book is essential reading. Dr. Tweedy reflects on the issues faced by black professionals as they confront racism in their careers and black patients as they face the inequities of our health care system. This book is introspective and inspiring in a way that a less personal narrative could not be. We owe the author our gratitude for shining a spotlight on these important issues."
— Carole Horne (W), Harvard Book Store, Cambridge, MA
View the List
Description
A NEW YORK TIMES BESTSELLER • ONE OF TIME MAGAZINE'S TOP TEN NONFICTION BOOKS OF THE YEAR
A LIBRARY JOURNAL BEST BOOK SELECTION • A BOOKLIST EDITORS' CHOICE BOOK SELECTION

One doctor's passionate and profound memoir of his experience grappling with race, bias, and the unique health problems of black Americans

When Damon Tweedy begins medical school,he envisions a bright future where his segregated, working-class background will become largely irrelevant. Instead, he finds that he has joined a new world where race is front and center. The recipient of a scholarship designed to increase black student enrollment, Tweedy soon meets a professor who bluntly questions whether he belongs in medical school, a moment that crystallizes the challenges he will face throughout his career. Making matters worse, in lecture after lecture the common refrain for numerous diseases resounds, "More common in blacks than in whites."

Black Man in a White Coat examines the complex ways in which both black doctors and patients must navigate the difficult and often contradictory terrain of race and medicine. As Tweedy transforms from student to practicing physician, he discovers how often race influences his encounters with patients. Through their stories, he illustrates the complex social, cultural, and economic factors at the root of many health problems in the black community. These issues take on greater meaning when Tweedy is himself diagnosed with a chronic disease far more common among black people. In this powerful, moving, and deeply empathic book, Tweedy explores the challenges confronting black doctors, and the disproportionate health burdens faced by black patients, ultimately seeking a way forward to better treatment and more compassionate care.
Praise For Black Man in a White Coat: A Doctor's Reflections on Race and Medicine…
"In this fascinating, heartbreaking memoir, Tweedy documents his experiences as an African American doctor in a medical system that can be 'just as sick as its patients.'" —O, The Oprah Magazine

"Tweedy reveals all you need to know about the Byzantine health care system, wide-ranging disparities that persist and, more important, how we can take control of our well-being...Black Man in a White Coat is certain to garner incredible attention during the literary awards season. It's a book that deserves a very long shelf life." —Essence

"In ways wholly individual but similarly intricate, Margo Jefferson, Dr. Damon Tweedy and Ta-Nehisi Coates examine the impact of race on our expectations and experiences. And in doing so, they challenge us to as well." —Time

"Riveting." —Entertainment Weekly, The Must List

"On one level the book is a straightforward memoir; on another it's a thoughtful, painfully honest, multi-angled, constant self-interrogation about himself and about the health implications of being black." —Sarah Lyall, The New York Times

"[A] heartfelt account... Black Man in a White Coat is a commentary on challenges and lessons [Dr. Tweedy has] encountered as a physician of color, offering first-hand truths about the medical issues and racial divides in health care plaguing our community." —Ebony

"Fascinating… What sets this book in motion is Tweedy's dogged quest to understand how his personal experience relates to the staggering issue of health care inequality. In the process, he shines a light on disparities than can be hard to fathom…. An engaging, introspective memoir that will force readers to contemplate the uncomfortable reality that race impacts every aspect of life, even medicine…. A timely, thought-provoking examination of our heartbreaking health care system." —USA Today

"Black Man in a White Coat offers a clear, informative and uncommonly balanced assessment. Tweedy unflinchingly examines historical patterns of racial inequity in health care. But he also brings attention to often-overlooked indicators of progress…. Attentive to the frustrating inequalities rooted in our history, Tweedy's Black Man in a White Coat is also usefully attuned to the promising prospects ahead." —Randall Kennedy, The Washington Post

"While many doctors write books—the Greek physician Ctesias in antiquity, Atul Gawande today—few have concerned themselves with race. Black Man in a White Coat: A Doctor's Reflections on Race and Medicine is Tweedy's thoughtful answer to that gap." —Newsday

"Tweedy's vulnerability makes him a vivid and engaging narrator…. [Black Man in a White Coat] makes important contribution to the ongoing debate about health care in America. Tweedy has advanced a much-needed public conversation about racial disparities in medicine which, while less familiar to most Americans than the deaths that inspired the Black Lives Matter movement, continue to cost black lives." —The Boston Globe

"A powerful case on how, in the era of Obamacare and the nation's first black president, race can still determine who gets sick and lives, or dies." —Minneapolis Star Tribune

"A revealing, moving, and courageous examination of racism in American health care ...[Tweedy's] willingness to be self-critical as well as his reluctance to be overtly partisan gives Tweedy's book an evenhandedness that lends its conclusions added weight, even when he wades into partisan waters."—The Daily Beast

"Required reading for African-Americans and health care professionals." —Raleigh News & Observer

"Tweedy uses vivid anecdotes to ground his critiques of physician prejudice and health concerns that affect his community… It's this investment in the personal that makes Black Man in a White Coat especially powerful. Tweedy's perspective—and his willingness to challenge his own fundamental biases—puts a voice to a social epidemic that demands to be addressed." —Maclean's

"Black Man in a White Coat is a thoughtful memoir that explores the nexus of race and medicine through the eyes of a black physician."—Los Angeles Review of Books

"Tweedy, an African American psychiatrist at Duke University, expertly weaves together statistics, personal anecdotes, and patient stories to explain why 'being black can be bad for your health'... A smart, thought-provoking, frontline look at race and medicine." —Booklist, starred review

"An arresting memoir that personalizes the enduring racial divide in contemporary American medicine.... In this unsparingly honest chronicle, Tweedy cohesively illuminates the experiences of black doctors and black patients and reiterates the need for improved understanding of racial differences within global medical communities." —Kirkus Reviews

"Eye-opening...[Tweedy's] painful anecdotes, both as an intern and physician, show the critical health crisis within the black community....[and] he nicely unravels the essential issues of race, prejudice, class, mortality, treatment, and American medicine without blinking or polite excuses." —Publishers Weekly

"A must-read for anyone interested in improving medical care from training to delivery in a world where race persists as a factor in life and death." —Library Journal

"[Tweedy] brings an interesting and valuable perspective on healthcare in this country for all of those who are less privileged, without being preachy or political. It's a clear view from a man in a white coat." —Carol Fitzgerald, BookReporter

"In this thought-provoking memoir, an African-American doctor discusses not only how 'being Black can be bad for your health,' but also the complex cultural and physiological reasons why." —Refinery29, Fall's Most Highly Anticipated Nonfiction Reads

"I could not stop reading Damon Tweedy's Black Man in a White Coat: A Doctor's Reflections on Race and Medicine, an engrossing look at the modern medical profession from a unique and often unheard perspective." —Patrik Henry Bass of Essence Magazine

"A sincere and heartfelt memoir about being black in a mostly white medical world. Essential reading for all of us in this time of racial unrest." —Sandeep Jauhar, author of Intern: A Doctor's Initiation and Doctored: The Disillusionment of an American Physician

"An eye-opening and compelling examination of medicine's continued discomfort with race. Damon Tweedy is unafraid to dissect both the intriguing and disturbing elements of becoming a doctor. Required reading for anyone wishing to understand medicine in America today." —Danielle Ofri, MD, PhD, author of What Doctors Feel: How Emotions Affect the Practice of Medicine

"Damon Tweedy eloquently weaves the experiences of an African-American physician with those of African-American patients, carefully documenting how issues of race-too often unspoken-permeate American medicine in this timely and necessary book." —Barron H. Lerner, MD, PhD, author of The Good Doctor: A Father, A Son and the Evolution of Medical Ethics

"Everyone interested in Medical Education should read this book.Tweedy's writing is clear and compelling as he describes his experience as a black medical student and resident in a predominantly white southern university. This book inspires hope that racial prejudice is diminishing in medical education and patient care. It is an optimistic commentary on the future of American Medicine." —H. Keith H. Brodie, MD, President Emeritus Duke University
Picador, 9781250044631, 304pp.
Publication Date: September 8, 2015
About the Author
Damon Tweedy is a graduate of Duke Medical School and Yale Law School. He is an assistant professor of psychiatry at Duke University Medical Center and staff physician at the Durham VA Medical Center. He has published articles about race and medicine in the Journal of the American Medical Association (JAMA) and the Annals of Internal Medicine. His columns and op-eds have appeared in the New York Times, the Chicago Tribune, the Raleigh News & Observer, and the Atlanta Journal-Constitution. He lives outside Raleigh-Durham, North Carolina.
Coverage from NPR
or
Not Currently Available for Direct Purchase