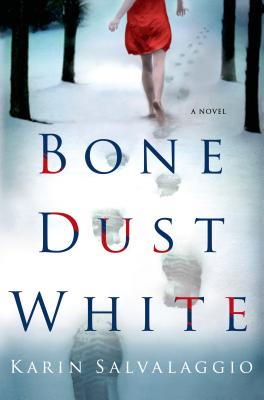 Bone Dust White (Hardcover)
Minotaur Books, 9781250046185, 304pp.
Publication Date: May 13, 2014
* Individual store prices may vary.
Description
Someone is knocking at the door to Grace Adams's house and won't stop. Grace thinks she knows who it is, but when she looks out her bedroom window, she sees a woman she doesn't recognize walking on the trails behind her home. The woman isn't alone for long before a man emerges from the dark of the surrounding woods and stabs her, then retreats into the shadows, leaving her to die in the snow. Frantic, Grace calls the police but knows they'll never arrive in time, so she herself goes to the woman and is shocked to find she's not a stranger--and that only raises more questions.
Badly shocked, Grace is taken to the hospital, and Detective Macy Greeley is called back to the small town of Collier, Montana, where she worked a case once before. She needs to track down the killer and find out what the murder has to do with Grace, a troubled young woman whose harrowing past may have finally come in from the cold. But the town of Collier is just as hard-bitten now as it was years ago, and Macy will have to reopen old wounds as she investigates a murder that looks like it took eleven years to come to pass.
Karin Salvalaggio's outstanding crime fiction debut, Bone Dust White, is an absolutely stunning work that signals the entrance of a major new talent.
About the Author
KARIN SALVALAGGIO received in MA in Creative Writing from Birkbeck at the University of London. Born in West Virginia and raised in an Air Force family, she grew up on a number of military bases around the United States. She now lives in London with her two children. Bone Dust White is her first novel.
Praise For Bone Dust White…
Praise for Bone Dust White
"The suspense meter spikes dramatically… This complicated, peel-away-layers debut procedural intoxicates from the opening page and has word-of-mouth selling power... Recommend for fans of Archer Mayor, Gwen Florio, and Craig Johnson. C.J. Box's The Highway comes to mind, too."
--Library Journal (Debut of the Month, Starred Review)
"Salvalaggio is a stunning new voice in crime fiction, and her heroine Detective Macy Greeley is the kind of tough and complex character that I can't wait to see more of."
--Deborah Crombie, author of the New York Times bestseller The Sound of Broken Glass
"As jarring as a headfirst plunge in an icy river, Bone Dust White is a stark and unforgettable reading experience; its ambience, like the bruised people whose twisted lives it traces, is chilly–and irresistible."
--Julia Keller, Pulitzer Prize-winner and author of Bitter River
"In Salvalaggio's haunting debut… the author creates a hardscrabble community of characters that readers won't soon forget."
--Publishers Weekly
or
Not Currently Available for Direct Purchase