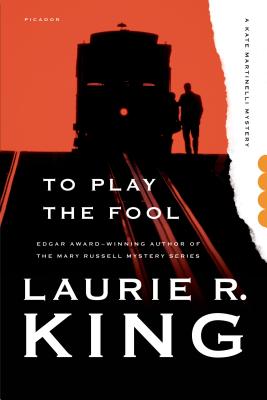 To Play the Fool (Paperback)
A Novel (A Kate Martinelli Mystery #2)
Picador, 9781250046581, 272pp.
Publication Date: January 7, 2014
* Individual store prices may vary.
Description
THE SECOND BOOK IN THE KATE MARTINELLI MYSTERY SERIES
When a band of homeless people cremate a beloved dog in San Francisco's Golden Gate Park, the authorities are willing to overlook a few broken regulations. But three weeks later, when the dog's owner gets the same fiery send-off, the San Francisco Police Department has a real headache on its hands. The autopsy suggests homicide, but Inspector Kate Martinelli and her partner, Al Hawkin, have little else to go on: a homeless victim with no positive ID, a group of witnesses with little love for the cops, and a possible suspect, known only as Brother Erasmus, who proves both articulate and impossible to understand.
Erasmus, has a genius for blending with his surroundings, yet he stands out wherever he goes. He is by no means crazy—but he is a Fool. Kate begins the frustrating task of interrogating a man who communicates only through quotations. In Laurie R. King's To Play the Fool, trying to learn something of his history leads Kate along a twisting road to a disbanded cult, long-buried secrets, the thirst for spirituality, and the hunger for bloody vengeance.
About the Author
Laurie R. King is the Edgar Award–winning author of the Kate Martinelli novels and the acclaimed Mary Russell-Sherlock Holmes mysteries, as well as a few stand-alone novels. The Beekeeper's Apprentice, the first in her Mary Russell series, was nominated for an Agatha Award and was named one of the Century's Best 100 Mysteries by the Independent Mystery Booksellers Association. A Monstrous Regiment of Women won the Nero Wolfe Award. She has degrees in theology, and besides writing she has also managed a coffee store and raised children, vegetables, and the occasional building. She lives in northern California.
Praise For To Play the Fool: A Novel (A Kate Martinelli Mystery #2)…
"Beautifully written, with clearly defined and engaging characters." —The Boston Globe
"Its characters, and its language, linger in the mind long after more conventional entries in the genre are gone." —San Jose Mercury News