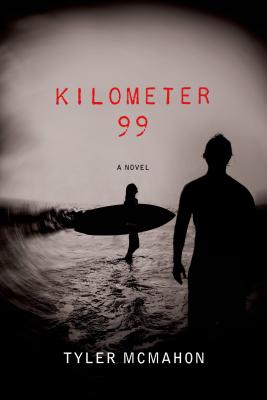 Kilometer 99 (Paperback)
A Novel
St. Martin's Griffin, 9781250047083, 352pp.
Publication Date: June 17, 2014
* Individual store prices may vary.
Description
Malia needs to leave El Salvador. A surfer and aspiring engineer, she came to Central America as a Peace Corps volunteer and fell in love with Ben. Malia's past year has been perfect: her weeks spent building a much-needed aqueduct in the countryside, and her weekends spent with Ben, surfing point-breaks in the nearby port city of La Libertad. Suddenly, a major earthquake devastates the country and brings an abrupt end to her work. Ben and Malia decide to move on.
Now free of obligations, they have an old car, a wad of cash, surfboards, and rough plans for an epic trip through South America. Just as they're about to say goodbye to their gritty and beloved Salvadoran beach town, a mysterious American surfer known only as Pelochucho shows up—spouting grandiose plans and persuading them to stay.
Days become weeks; documents go missing; money gets tight. Suddenly, Ben and Malia can't leave. Caught between bizarre real estate offers, suspect drug deals, and internal jealousies, this unlikely band of surfers, aid-workers, and opportunists all struggle to find their way through a fallen world, in Kilometer 99 by Tyler McMahon.
About the Author
Tyler McMahon is the author of the debut novel How the Mistakes Were Made. He received his MFA in fiction from Boise State University. His stories have appeared in Threepenny Review, Sycamore Review, and Surfer's Journal, among others, and he has been nominated for a Pushcart Prize. He is a professor of fiction at Hawaii Pacific University.
Praise For Kilometer 99: A Novel…
"In this dark adventure tale, McMahon summons both the mystical joys of surfing and the angst of young people trying to navigate a treacherous world." —Booklist
"With immediacy, ferocity and a deep sense of place, Tyler McMahon draws his reader into the complex world of American aid in foreign countries, in this case El Salvador. The main characters in Kilometer 99 are idealistic and sympathetic, but as they strive to protect themselves and each other in a country crumbling after a catastrophic earthquake, they are forced to make decisions that push them ever further from their moral center. In bold, tight prose, McMahon explores a world replete with drugs, corruption, money, and the undying devotion of two lovers pushed to the edge of their humanity." —Kristiana Kahakauwila, author of This is Paradise
"Kilometer 99 is the best surf novel of the 21st Century. Set in war torn El Salvador at a time of terrible destruction, it is a world filled with drugs, danger, moral ambiguity, thrilling adventure, suspense, tragedy and triumph. The narrator, Malia, mines the essence of surf culture with spectacular authenticity. It is a coming of age story, a story of loss and redemption, a universal story. Even if you've never stepped foot in the ocean, you will love this book." —Katie Arnoldi, author of Point Dume
"Adventure thrums in the landscapes of El Salvador, in the point breaks of the Pacific, and in the hearts of these young travelers trying to navigate love and purpose in a shaken country. The surfing passages are mesmerizing. " —David Bajo, author of The 351 Books of Irma Arcuri