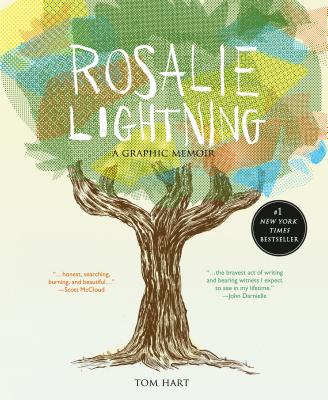 Rosalie Lightning
A Graphic Memoir
Hardcover

* Individual store prices may vary.
January 2016 Indie Next List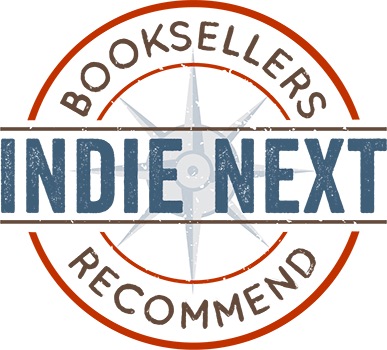 "Rosalie Lightning is a haunting and beautiful memoir that lays bare the love parents can have for their children. Hart's simple renditions of his life before and after the death of his young daughter are successful symbols, lucidly conveying the widest range of emotions and thoughts. It would be a disservice to say Rosalie Lightning just made me cry -- it also burrowed into my heart. Hart describes the most unthinkable, painful event that can happen to a parent, and even more extraordinarily, he describes the love and the life that is still available afterwards. Rosalie was a joy to read about, and even on the darkest pages, I am glad he gave this gift of a memoir."
— Lyla Wortham (W), Whistlestop Merchantile, Douglas, WY
View the List
Description
A Goodreads Choice Award Semi-Finalist, Amazon Best Book of 2016, one of The Washington Post's Best Graphic Novels of 2016, and one of Publishers Weekly's 100 Best Books of 2016

ROSALIE LIGHTNING is Eisner-nominated cartoonist Tom Hart's #1 New York Times bestselling touching and beautiful graphic memoir about the untimely death of his young daughter, Rosalie. His heart-breaking and emotional illustrations strike readers to the core, and take them along his family's journey through loss. Hart uses the graphic form to articulate his and his wife's on-going search for meaning in the aftermath of Rosalie's death, exploring themes of grief, hopelessness, rebirth, and eventually finding hope again.

Hart creatively portrays the solace he discovers in nature, philosophy, great works of literature, and art across all mediums in this expressively honest and loving tribute to his baby girl. Rosalie Lighting is a graphic masterpiece chronicling a father's undying love.
Praise For Rosalie Lightning: A Graphic Memoir…
"If it's hard to talk about Rosalie Lightning without sounding hyperbolic, it's only because its achievement is so breathtaking: it is the bravest act of writing and bearing witness I expect to see in my lifetime. There aren't words of praise sufficient to this brave, unblinking task. It will comfort the grieving for generations to come; I am profoundly grateful for this book." —John Darnielle, author of Wolf in White Van

"Tom Hart's Rosalie Lightning is honest, searching, burning, and beautiful. Every parent will find a piece of themselves in this unforgettable graphic memoir." —Scott McCloud, author of THE SCULPTOR

"I don't know how Tom Hart was able to make such a stunning, harrowing book out of his devastation and rage; it strikes me as most gracious and humane thing anyone could possibly do. Reading Rosalie Lightning is like standing at the edge of an abyss and watching someone construct a gleaming titanium bridge by sheer, overwhelming force of love." —Lauren Groff, New York Times Bestselling author

"Only a cartoonist of tremendous skill and a father with loads of guts could piece through his heartbreak and come out with such a piece of art. I can't read it without crying." —Austin Kleon, author of Steal Like An Artist

"Tom Hart's black-and-white "RL,"... recounts the loss of his 2-year-old daughter Rosalie by building a hill of fragile, elegantly drawn memories around it. It's a bleak and devastating work that shows comics' ability to convey emotion as effectively as any short fiction or literature." —Denver Post

"This memoir about the death of his young daughter, is EVERYTHING I WANT IN A GRAPHIC MEMOIR. The writing is excellent. The drawing is raw, efficient, direct. It is honest, truthful, heartbreaking. There's no manipulation, just the facts and the emotions felt. I can't say enough good things about it. I think it's one of the best, not just graphic novels, but books, period, that I have read in a long, long time. People who know me know that I only like about 1/10th of 1% of the graphic novels I see...." —Mimi Pond, author of Over Easy

"AMAZING, MOVING, BRILLIANT ... I am truly blown away... Honestly, it has been a very long time since a piece of art slayed me. Thank you." —Jill Ciment, author of Heroic Measures

"Anyone coping with such loss—meaning a vast readership—will find Hart's expression of pain and heartache to be entirely understandable and entirely appropriate. A bracing, deeply saddening journey into death and loss whose wryly affirmative resolution, 'joy breaking through the storm clouds,' is nothing but hard won." —Kirkus Reviews

"Rosalie Lightning is a masterpiece—and a luminous tribute to a brief, beautiful life." —Publishers Weekly (starred review)

"A searing read." —BostonGlobe.com
St. Martin's Press, 9781250049940, 272pp.
Publication Date: January 12, 2016
About the Author
Tom Hart is a #1 New York Times bestselling author and critically acclaimed Eisner-nominated cartoonist and the Executive Director of The Sequential Artists Workshop in Gainesville, Florida. He is the creator of Daddy Lightning, and the Hutch Owen series of graphic novels and books. The Collected Hutch Owen was nominated for best graphic novel in 2000. He won a Xeric Grant for self-publishing cartoonists. He teaches sequential art at the University of Florida and taught at NYC's School of Visual Arts for 10 years.
or
Not Currently Available for Direct Purchase