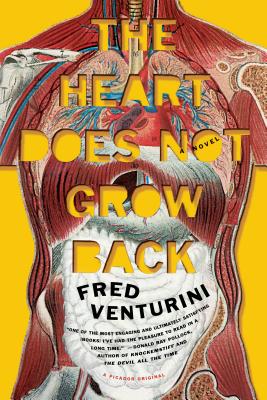 The Heart Does Not Grow Back (Paperback)
A Novel
Picador, 9781250052216, 320pp.
Publication Date: November 4, 2014
* Individual store prices may vary.
December 2014 Indie Next List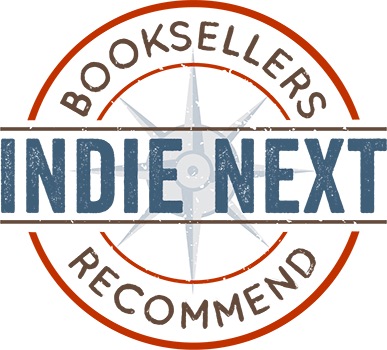 "If you possessed the power of human regeneration, what would you do with it? In the case of Dale Sampson, debut novelist Venturini's antihero, you use your 'gift' for the ultimate good: reality television. After a horrific incident in high school, Dale realizes he has the ability to spontaneously regenerate his organs and limbs. Following years of depression, he decides -- with the help of his longtime best friend and spurred on by the disastrously romantic idea of saving a high school sweetheart -- to give himself up to the reality show moguls in Hollywood. As outlandish as the plot may sound, this novel is thought-provoking and inspirational, with more than a few laughs along the way."
— Amanda Hurley, Inkwood Books, Tampa, FL
View the List
Description
EVERY SUPERHERO NEEDS TO START SOMEWHERE...
Dale Sampson is used to being a nonperson at his small-town Midwestern high school, picking up the scraps of his charismatic lothario of a best friend, Mack. He comforts himself with the certainty that his stellar academic record and brains will bring him the adulation that has evaded him in high school. But when an unthinkable catastrophe tears away the one girl he ever had a chance with, his life takes a bizarre turn as he discovers an inexplicable power: He can regenerate his organs and limbs.
When a chance encounter brings him face to face with a girl from his past, he decides that he must use his gift to save her from a violent husband and dismal future. His quest takes him to the glitz and greed of Hollywood, and into the crosshairs of shadowy forces bent on using and abusing his gift. Can Dale use his power to redeem himself and those he loves, or will the one thing that finally makes him special be his demise? The Heart Does Not Grow Back is a darkly comic, starkly original take on the superhero tale, introducing an exceptional new literary voice in Fred Venturini.
About the Author
Fred Venturini was born in Patoka, Illinois. His short fiction has been published in the Booked Anthology, Noir at the Bar 2, and Surreal South '13. His story "Gasoline" is featured in Chuck Palahniuk's Burnt Tongues collection. He lives in Southern Illinois with his wife and daughter.
Praise For The Heart Does Not Grow Back: A Novel…
"What starts out as a tender and hilarious coming-of-age novel turns into something quite different....The writing is joyous, but the dark side of life...gives depth to the comedy. Dale's voice is refreshing, his strange power of regeneration and the aftermath of fame and fortune expertly rendered. The Heart Does Not Grow Back is an exciting, thoroughly enjoyable ride, hitting the perfect spot of strange and bittersweet." —Paula Bomer, The New York Times Book Review
"The Heart Does Not Grow Back, combining the elements of literary fiction in a plot straight out of science fiction, offers a reading experience if not unique, then certainly fascinating, and fascinating, to my mind, is better than unique." —Jack Goodstein, Seattlepi.com
"Venturini's melancholy but fascinating first novel is an invitation to think about altruism, ethics, and the tangled precincts of the human heart." —Booklist (starred review)
"It's a testament to this novel's unusual pull that it keeps the reader engaged despite its deeply disturbing imagery and much bloodshed." —Kirkus Reviews
"Fred Venturini's The Heart Does Not Grow Back is a marvel. Simply stated, it is like nothing I've ever read before. That's a rarity, something to be treasured whenever you have the good fortune to encounter it. So thank you, Mr. Venturini." —Nick Cutter, author of The Troop
"Venturini has a voice that's something like noir poetry, alternately hard-boiled and beautiful, and the story he tells with it is intriguing, intense, and--dare I say it--visceral. Keep your eye on this guy. He's going to cause trouble." —Isaac Marion, author of Warm Bodies
"A smart, funny, and dark coming-of-age story that successfully balances the weird and the heartfelt." —Shane Jones, author of Light Boxes and Crystal Eaters
"Fred Venturini is an awesomely talented writer, and he proves it on every page....This novel about a shy, emotionally damaged loser with a bizarre but coveted ability to regenerate his vital parts is one of the most engaging and ultimately satisfying that I've had the pleasure to read in a long time." —Donald Ray Pollock, author of Knockemstiff and The Devil All the Time
or
Not Currently Available for Direct Purchase