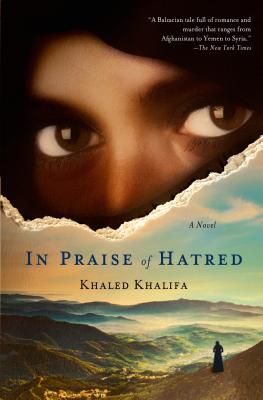 In Praise of Hatred (Hardcover)
Thomas Dunne Books, 9781250052346, 305pp.
Publication Date: April 8, 2014
Other Editions of This Title:
Hardcover (4/1/2011)
* Individual store prices may vary.
Description
In 1980s Syria, a young Muslim girl lives a secluded life behind the veil in the vast and perfumed house of her grandparents. Her three aunts-the pious Maryam, the liberal Safaa, and the free-spirited Marwa-raise her with the aid of their ever-devoted blind servant.
Soon the high walls of the family home are no longer able to protect the girl from the social and political chaos outside. Witnessing the ruling dictatorship's bloody campaign against the Muslim Brotherhood, she is filled with hatred for the regime and becomes increasingly radical. In the footsteps of her beloved uncle, Bakr, she launches herself into a battle for her religion, her country, and ultimately, for her own future.
With this layered novel, Khaled Khalifa has crafted a thrilling yet heartful coming-of-age tale of a girl who must examine her loyalties and fight to prove them both to others and to herself." In Praise of Hatred "is a stirring story narrated against the backdrop of real-life events that feel less like history and more like the present, echoing the violence plaguing the Middle East today.
About the Author
Khaled Khalifa was born in 1964 near Aleppo, Syria. He is the fifth child of a family of thirteen siblings. He studied law at Aleppo University and actively participated in the foundation of Aleph magazine with a group of writers and poets. A few months later, the magazine was closed down by Syrian censorship. Active on the arts scene in Damascus where he lives, Khalifa has written four novels and also writes screenplays for television and cinema. His most recent novel, No Knives in this City's Kitchens, won the 2013 Naguib Mahfouz Medal for Literature.
Praise For In Praise of Hatred…
"This beautiful, powerful, and terrifying novel should be read by anyone trying to understand the crisis in the Middle East today." —Library Journal

"A Balzacian tale full of romance and murder that ranges from Afghanistan to Yemen to Syria."
—The New York Times

"Given the current situation in Syria, this book could not be more relevant, even though it is set in the 1970s....Add this one to the growing list of thought-provoking novels about Muslim women caught in the crossfire of politics and personal life." —Booklist

"That Khalifa has chosen to profile fanaticism from a feminine perspective, rather than the more predictable 'male martyr', is this book's great innovation. It is a courageous endeavour."
—The Independent (UK)

"Khaled Khalifa's In Praise of Hatred...is powerfully seductive in its exploration of hate."
—Egypt Independent

"Khalifa has now produced a genuinely important novel, even a great novel, the kind of novel that makes us see in patient and exacting detail what the world is really like."
—The New Republic
Coverage from NPR
or
Not Currently Available for Direct Purchase