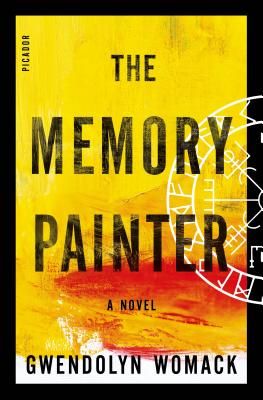 The Memory Painter (Hardcover)
A Novel of Love and Reincarnation
Picador, 9781250053039, 336pp.
Publication Date: April 28, 2015
Other Editions of This Title:
Paperback (7/5/2016)
Compact Disc (4/28/2015)
Compact Disc (4/28/2015)
MP3 CD (4/28/2015)
Pre-Recorded Audio Player (6/2/2015)
* Individual store prices may vary.
May 2015 Indie Next List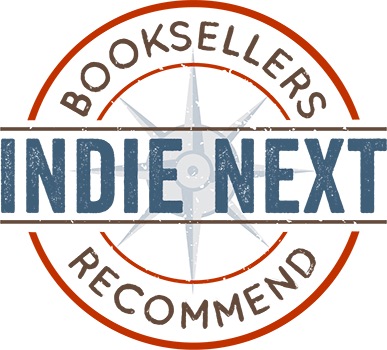 "Most of us can't remember our early childhood. What if, thanks to a powerful experimental pharmaceutical, you could access ancient memories -- not your own, but other people's -- and acquire their skill sets and languages, too? Neurogenetics may be a new frontier, but for artist Bryan Pierce, it's not about a drug, it's all about dreams -- dreams in which he might be re-experiencing lives stretching back millennia and gaining dangerous knowledge. Womack couples modern science with imaginative concepts of time, history, and myth in this masterful debut."
— Barbara Peters, The Poisoned Pen, Scottsdale, AZ
View the List
Description
What if there was a drug that could help you remember past lives?
What if the lives you remembered could lead you to your one true love?
What if you learned that, for thousands of years, a deadly enemy had conspired to keep the two of you apart?

Bryan Pierce is an internationally famous artist whose paintings have dazzled the world. But there's a secret to his success: Every canvas is inspired by an unusually vivid dream. When Bryan awakes, he possesses extraordinary new skills...like the ability to speak obscure languages and an inexplicable genius for chess. All his life, he has wondered if his dreams are recollections, if he is re-experiencing other people's lives.
Linz Jacobs is a brilliant neurogeneticist, absorbed in decoding the genes that help the brain make memories, until she is confronted with an exact rendering of a recurring nightmare at one of Bryan's shows. She tracks down the elusive artist, and their meeting triggers Bryan's most powerful dream yet: visions of a team of scientists who, on the verge of discovering a cure for Alzheimer's, died in a lab explosion decades ago.
As Bryan becomes obsessed with the mysterious circumstances surrounding the scientists' deaths, his dreams begin to reveal what happened at the lab, as well as a deeper mystery that may lead all the way to ancient Egypt. Together, Bryan and Linz start to discern a pattern. But a deadly enemy watches their every move, and he will stop at nothing to ensure that the past stays buried.
A taut thriller and a timeless love story spanning six continents and 10,000 years of history, The Memory Painter by Gwendolyn Womack is a riveting debut novel unlike any you've ever read.
About the Author
Originally from Houston, Texas, GWENDOLYN WOMACK studied theater at the University of Alaska, Fairbanks and holds an MFA in Directing Theatre, Video, and Cinema from California Institute of the Arts. She is the USA Today bestselling author of The Fortune Teller and the RWA Prism Award-winning reincarnation thriller, The Memory Painter. She resides in Los Angeles with her family.
Praise For The Memory Painter: A Novel of Love and Reincarnation…
"Gwendolyn Womack's tale dazzles." —US Weekly (Standout Spring Novels)
"The guy-meets-girl story as you've never heard it before...A mind-explosion of a journey ensues that involves time travel, mystery, love, and a whole lot of plot twists." —Refinery29
"Suspenseful and ambitious...We predict The Memory Painter's story of love and revenge will be one of 2015's biggest literary hits." —Paste Magazine (Best New Books of the Month)
"It's a thriller as well as a love story, spanning 10,000 years of history. And it sounds freaking mental." —io9, The Most Essential Science Fiction and Fantasy Books of the Month
"A time-travel tale, stylishly told." —Elle Canada
"Womack's debut is one of those rare works that impresses from the first vivid, unsettling scene, gradually building an atmosphere of secrecy and trepidation that ensures that the suspense remains high throughout. Part mystery, part science-fiction plot and part romance, this is a novel with broad cross-genre appeal, and the well-drawn scenes and flashes of humor and insight give this thriller a rare depth as well." —RT Book Reviews
"It's best not to try to analyze the ambitious plot of this thriller, which combines romance, fantasy, and adventure; just hang on for a wild and entertaining ride around the world and through the centuries back to ancient Egypt." —Library Journal (starred review)
"A page turner that will keep readers up late into the night. Readers who love adventure, romance and fantasy will love this book." —The Vancouver Sun
"Womack makes a romantic case for the existence of destiny...and does a beautiful job...Dive into this sweeping, romantic journey that will leave you breathless and a little unsure of where in time you've landed." —Kirkus Reviews (One of the Best Science Fiction, Fantasy, and Horror Reads of the Month)
"Well-drawn historical flashbacks, engaging characters, and a twisty ending make this thrilling blend of neuroscience, romance, and ancient worlds good bets for Da Vinci Code and Outlander fans." —Booklist
"Some debuts cause a stir. [But] The Memory Painter makes quite a splash... On its surface, The Memory Painter reads like sci-fi. Fundamentally it speaks to the cultural, emotional, and spiritual connectedness that binds us all." —New York Journal of Books
"The Memory Painter is romantic and fun, full of history and science teased out at the perfect pace." —BookRiot
"Womack has crafted a dark story defined by fast-paced prose that at moments sings poetic...at the novel's conclusion, all story threads have been tightened into a snug, satisfying knot." —ZYZZYVA
"The chapters recounting [Bryan and Linz's] past lives are chock full of interesting historical tidbits...like being on a movie-themed ride at Disneyland." —Publishers Weekly
"In The Memory Painter, Gwendolyn Womack delivers a multi-layered debut novel like no other: passing through the veils of time and brimming with history, mystery, science, intrigue, and passion." —Katherine Neville, New York Times and No. 1 internationally bestselling author
"The Memory Painter is an absolute masterpiece. Spellbinding from beginning to end, this brilliantly woven tale of time-crossed lovers will keep you hooked well into the wee hours. Gwendolyn Womack is a storytelling virtuosa, whose sexy, action-packed mind-boggler of a book is destined to become a classic." —Anne Fortier, New York Times bestselling author of Juliet and The Lost Sisterhood
"A sweeping, mesmerizing feat of absolute magic. Ten thousand love stories, tales of revenge, inventions, histories, mysteries, and memories combine to serve up a complex and utterly riveting novel that leaves you with feelings of awe and wonder. A star is born!" —M. J. Rose, New York Times bestselling author of The Witch of Painted Sorrows
"Layers of past and present form a rich pastry of a narrative--poignant and thoughtful, rich and suspenseful, filled with intrigue and dripping with meaning. Womack's meditation on the beautiful mystery of memory is a riveting read from cover to cover, leaving us with the breathless realization that while grief may be eternal, so is love." —Charlie Lovett, New York Times bestselling author of The Bookman's Tale and First Impressions
Book Videos
or
Not Currently Available for Direct Purchase