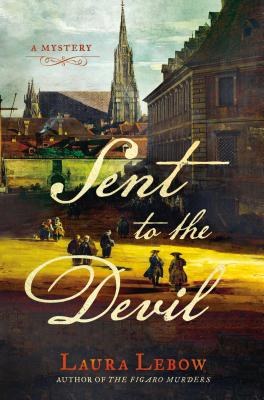 Sent to the Devil (Hardcover)
A Mystery
Minotaur Books, 9781250053565, 384pp.
Publication Date: April 5, 2016
* Individual store prices may vary.
Description
In 1788 Vienna, Court Poet Lorenzo Da Ponte is putting some finishing touches on the libretto for the premiere of his new opera with Mozart, Don Giovanni. A huge success when it debuted in Prague, the Emperor has decreed that it shall be performed in Vienna. But Joseph II is off prosecuting a less-than-popular war against the Turks, and the city itself is in a bit of turmoil. There are voices protesting the war, others who see Turks around every corner.
Da Ponte, however, just wants to do his work and enjoy life. Alas, these simple desires aren't to be easily fulfilled. First, he's been getting a series of mysterious coded notes from unknown hands, notes that make no sense to him. Then his old friend Alois, a retired priest and academic, is viciously murdered and strange symbols carved into his forehead. Summoned to the police bureau, Da Ponte learns that Alois's murder was not the first. Determined to help find his friend's killer, Da Ponte agrees to help with the secret investigation.
Caught in a crossfire of intrigue both in the world of opera and politics, Da Ponte must find the answer to a riddle and expose a killer before he becomes the next victim.
About the Author
LAURA LEBOW studied European history at Brandeis University and earned a Masters in City Planning from MIT. After a career as an environmental policy analyst, she now writes historical mysteries full-time. She lives in Cambridge, Massachusetts with her husband and an ever-expanding collection of opera CDs. The Figaro Murders, the first book in the Da Ponte mystery series, was her first novel.
or
Not Currently Available for Direct Purchase