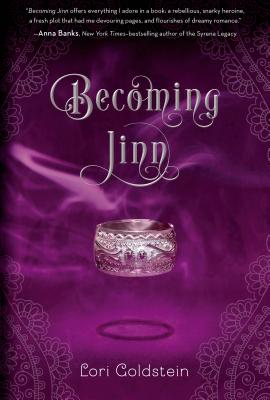 Becoming Jinn (Hardcover)
Feiwel & Friends, 9781250055392, 384pp.
Publication Date: April 21, 2015
Other Editions of This Title:
Paperback (5/24/2016)
* Individual store prices may vary.
Description
Azra has just turned sixteen, and overnight her body lengthens, her olive skin deepens, and her eyes glisten gold thanks to the brand-new silver bangle that locks around her wrist. As she always knew it would, her Jinn ancestry brings not just magical powers but the reality of a life of servitude, as her wish granting is controlled by a remote ruling class of Jinn known as the Afrit.
To the humans she lives among, she's just the girl working at the snack bar at the beach, navigating the fryer and her first crush. But behind closed doors, she's learning how to harness her powers and fulfill the obligations of her destiny. Mentored by her mother and her Zar "sisters,"
Azra discovers she may not be quite like the rest of her circle of female Jinn . . . and that her powers could endanger them all.
About the Author
Lori Goldstein was born into an Italian-Irish family and raised in a small town on the New Jersey shore. A former journalist, she currently lives in Cambridge, Massachusetts, with her husband. Becoming Jinn is her first novel.
Praise For Becoming Jinn…
"Through Azra's first-person, present-tense narration, the act of "becoming Jinn" provides a rich metaphor for the potency and frustration of adolescence." —Kirkus Reviews
"Azra is not your typical teenager, despite going to high school, having a crush on the lifeguard, and avoiding the resident mean girl. When she turns sixteen, she will receive her bangle bracelet that will allow her to grant wishes to humans. Azra is a genie (in training). ... The genie theme is original and appealing. Azra is likable; her struggles-even factoring in the genie issue-are real and relatable. With an interesting cover, this will not stay on the shelf." —VOYA, starred review
"[Azra's] struggles with family and impending adulthood ring true and will likely cultivate a loyal, sequel-hungry audience." —Booklist
or
Not Currently Available for Direct Purchase