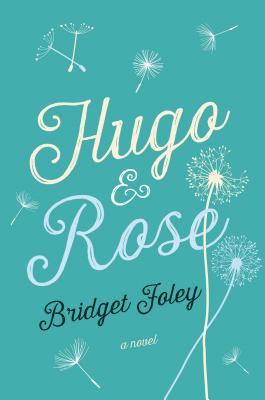 Hugo & Rose (Hardcover)
A Novel
St. Martin's Press, 9781250055798, 352pp.
Publication Date: May 5, 2015
Other Editions of This Title:
Paperback (5/31/2016)
MP3 CD (5/24/2016)
* Individual store prices may vary.
Description
Rose is disappointed with her life, though she has no reason to be - she has a beautiful family and a perfectly nice house in the suburbs. But to Rose, this ordinary life feels overshadowed by her other life - the one she leads every night in her dreams.
After a childhood accident, Rose's dreams take her to a wondrous island fraught with adventure. On this island, she has never been alone: she shares it with Hugo, a brave boy who's grown up with her into a hero of a man.
But when Rose stumbles across Hugo in real life, both her real and dream worlds are changed forever. Here is the man who has shared all of her incredible adventures in impossible places, who grew up with her, even if they aren't what either one imagined. Their chance encounter begins a cascade of questions, lies, and a dangerous obsession that threatens to topple everything she knows. Is she willing to let go of everything she holds dear to understand their extraordinary connection? And will it lead her to discover who she truly wants to be?
About the Author
Bridget Foley has always loved storytelling. She's the author of several screenplays and is often featured on annual industry best-of lists. Hugo & Rose is her first novel.
Praise For Hugo & Rose: A Novel…
"Masterful...a dark, compelling mix of domestic nightmare and transcendent dreamscape. If you are in the mood for a thriller with genuine thrills, check it out." — David Levithan, author of Nick & Norah's Infinite Playlist
"Debut-novelist Foley brings a cinematic sensibility to both fantastical descriptions of the dream island and depictions of the mundane real world. Foley's imaginative and insightful novel will hold readers spellbound as it builds to a stunning conclusion." — Booklist, starred review
"Foley's debut is an inventive, cinematic domestic novel filled with Wizard of Oz–like dreams." — Publisher's Weekly
"Gripping from the start, HUGO & ROSE seamlessly intertwines the real and the subconscious into an exciting and engrossing tale teeming with imagination." —Sheldon Turner, Oscar-nominated screenwriter of Up In The Air
"Vibrantly imagined and flawlessly executed, Bridget Foley's HUGO & ROSE is a book that will stay with the reader long after finishing it. Unique and heartfelt, this story is riveting and unexpected in its examination of what happens when dreams and reality collide. Buy a copy for you mom, your sister, and your best friend because HUGO & ROSE captures the kind of magic you'll want to share." —Jen Lancaster, New York Times bestselling author of Bitter is the New Black
"An ambitious, haunting page turner that you can't stop thinking about long after you finish reading. Beautiful, lyrical writing, great characters and someone drives a minivan. What more could you want?" —Stephanie Wilder-Taylor, bestselling author of Sippy Cups are Not for Chardonnay
"I devoured this tale of dreams and waking life, and I'm still deliciously mulling it over--the ideas inside the ideas inside the ideas. It's wonderfully constructed, provocative, and beautifully written. Smart book clubs are going to love it!" —Jennie Shortridge, national bestselling author of Love Water Memory
"A debut novel that uses the world of dreams to upend the life of an otherwise ordinary housewife. Since Rose was 6 years old she has dreamed every night of the same place: a magical island on which the only other person is a boy named Hugo...the island itself is a strikingly believable dreamscape, and the passages that take place there have a satisfying flavor...Foley delivers a compelling tale." —Kirkus
"Bridget Foley has pulled off something miraculous here. Hugo and Rose combines scifi with suburbia, fantasy with parenting, giant spiders with screaming toddlers. This genre-bender is a smart, insightful, romping take on marriage and motherhood unlike any I've ever read. Via lovely prose and wild imagination, Hugo and Rose took me places I'd simply never been before." — Laurie Frankel, author of Good-bye For Now
or
Not Currently Available for Direct Purchase