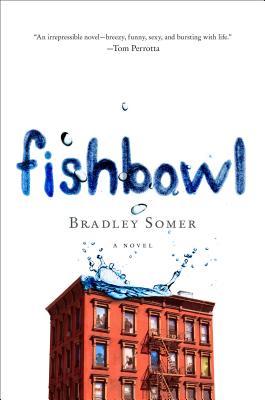 Fishbowl
A Novel
Hardcover

* Individual store prices may vary.
Other Editions of This Title:
Compact Disc (3/5/2019)
Paperback, Chinese (11/27/2015)
MP3 CD (8/2/2016)
Paperback (11/1/2016)
August 2015 Indie Next List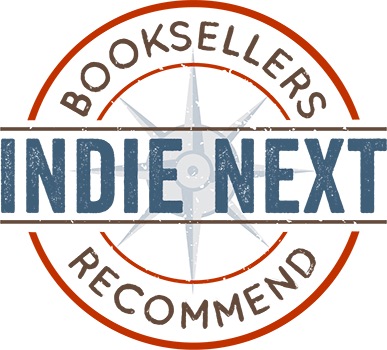 "Somer uses the unusual device of a goldfish plunging off of a high-rise balcony to tie together the disparate stories of the building's inhabitants. As our hero, Ian, plummets past floor after floor, he glimpses the lives of the residents -- witnessing birth, heartbreak, new love, and all of the pathos and wonder that comprise human existence. Although Ian has only a goldfish's seconds-long capacity for memory, readers will find themselves returning to the essential truths of Somer's characters again and again."
— Jill Miner (W), Saturn Booksellers, Gaylord, MI
View the List
Description
A goldfish named Ian is falling from the 27th-floor balcony on which his fishbowl sits. He's longed for adventure, so when the opportunity arises, he escapes from his bowl, clears the balcony railing and finds himself airborne. Plummeting toward the street below, Ian witnesses the lives of the Seville on Roxy residents.
There's the handsome grad student, his girlfriend, and his mistress; the construction worker who feels trapped by a secret; the building's super who feels invisible and alone; the pregnant woman on bed rest who craves a forbidden ice cream sandwich; the shut-in for whom dirty talk, and quiche, are a way of life; and home-schooled Herman, a boy who thinks he can travel through time. Though they share time and space, they have something even more important in common: each faces a decision that will affect the course of their lives. Within the walls of the Seville are stories of love, new life, and death, of facing the ugly truth of who one has been and the beautiful truth of who one can become.
Sometimes taking a risk is the only way to move forward with our lives. As Ian the goldfish knows, "An entire life devoted to a fishbowl will make one die an old fish with not one adventure had."
In the tradition of Garth Stein's The Art of Racing in the Rain and Armistead Maupin's Tales of the City, Bradley Somer's Fishbowl is at turns funny and heartbreaking.
Praise For Fishbowl: A Novel…
"Fishbowl is a marvelous portrayal of the tentative - and often funny - ways human beings muddle about trying to connect with one another." —The Toronto Star
"Enjoyable touches of farce and wry asides abound, underscoring moments of reckoning in eccentric, yet deeply human, dilemmas." —Publishers Weekly
"For all their eccentricities, these characters are united by a sense of desperation. . . The quaint lesson. . . is that people should take flight from the narrow confines of their fears and find adventure in the wider world of others." —The Wall Street Journal
"Somer has created well-developed characters and effectively transports the reader into their three-dimensional worlds. . . genuinely touching." —Kirkus Reviews
"Somer's strengths as puppet master make Fishbowl an entertaining read, as he wrong-foots the reader with cliffhangers that draw his cast into a tightening net of intrigue, revelation, rescue and redemption . . . Somer tackles loneliness, life, love and death with wit and sensitivity." —The Globe and Mail
"Take the tumble with Ian. Perhaps like me you will fall, end over end, through these pages: expectant, engaged, enthused, curious, entranced, alarmed. Bradley Somer's captivating novel is a delight." —Laura McBride, author of the #1 Indie Next Pick We Are Called to Rise
"An irrepressible novel--breezy, funny, sexy, and bursting with life. Bradley Somer has enormous affection and empathy for his cast of all-too-human characters (including the goldfish named Ian)." —Tom Perrotta, author of the New York Times bestseller The Leftovers
"Fishbowl boasts an abundance of mordant whimsy fused to a bodhisattva's sensibility, as if the late Kurt Vonnegut Jr. had mysteriously found himself reincarnated as the fifteenth Dalai Lama and then continued to write epigrammatic novels." —James Morrow, author of Galápagos Regained
"Readers may be reminded of novels like Armistead Maupin's Tales Of The City . . . or anthology films like 1995's Four Rooms, where shenanigans in a hotel are separated by walls, but still interact." —NPR
St. Martin's Press, 9781250057808, 304pp.
Publication Date: August 4, 2015
About the Author
Bradley Somer holds degrees in Archaeology and Anthropology and spent many years tromping through the wilds of Canada and the US, the scrub brush of Australia and along the beaches of the Caribbean looking for artifacts to fill in the hidden stories of human prehistory. He now just makes up stories because it's easier. Fishbowl is Bradley's second award winning novel and was listed as one of the eight best books of 2015 in The San Diego Union-Tribune.
or
Not Currently Available for Direct Purchase