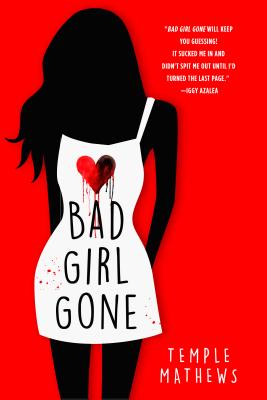 Bad Girl Gone (Hardcover)
Thomas Dunne Book for St. Martin's Griffin, 9781250058812, 272pp.
Publication Date: August 8, 2017
* Individual store prices may vary.
Description
A recently deceased girl must solve her own murder in order to escape purgatory in Bad Girl Gone by Temple Mathews.
Sixteen year-old Echo Stone awakens in a cold sweat in a dark room, having no idea where she is or how she got there. But she soon finds out she's in Middle House, an orphanage filled with mysteriously troubled kids.
There's just one problem: she's not an orphan. Her parents are very much alive.
She explains this to everyone, but no one will listen. After befriending a sympathetic (and handsome) boy, Echo is able to escape Middle House and rush home, only to discover it sealed off by crime scene tape and covered in the evidence of a terrible and violent crime. As Echo grapples with this world-shattering information, she spots her parents driving by and rushes to flag them down. Standing in the middle of street, waving her arms to get their attention, her parents' car drives right through her.
She was right. Her parents are alive--but she's not.
She's a ghost, just like all the other denizens of Middle House. Desperate to somehow get her life back and reconnect with her still-alive boyfriend, Echo embarks on a quest to solve her own murder. As the list of suspects grows, the quest evolves into a journey of self-discovery in which she learns she wasn't quite the girl she thought she was. In a twist of fate, she's presented with one last chance to reclaim her life and must make a decision which will either haunt her or bless her forever.----
About the Author
Temple Mathews is an author and screenwriter with several films to his credit, including Disney's Return to Neverland, The Little Mermaid 2: Return to the Sea, and Mickey's Once Upon a Christmas. He wrote Aloha Scooby Doo for Warner Bros. and Picture This for MGM. He is also the author of The New Kid trilogy.