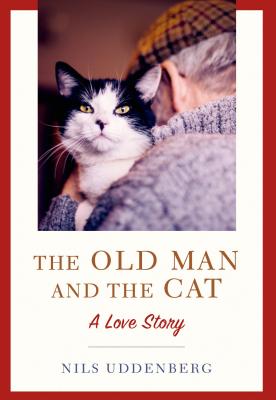 The Old Man and the Cat (Hardcover)
A Love Story
Thomas Dunne Books, 9781250059758, 176pp.
Publication Date: October 13, 2015
Other Editions of This Title:
Library Binding, Large Print (5/1/2016)
* Individual store prices may vary.
Description
The Old Man and The Cat is a story of how Nils Uddenberg, retired Professor of Psychology became a beloved cat-owner even though he had never wanted a pet of any kind.
One winter morning the author discovered a cat—whom he would later find was homeless—sitting outside his bedroom window, staring at him with big yellow eyes. Slowly but surely the cat worked itself into his life.
This award-winning writer who has a background in psychology could not stop himself from going deeper into the cat's inner life. Does she have a sense of humor? Is it possible to attach human feelings to her? And the trickiest question of all: Is our little cat actually interested in our attachment to her?
With humor and self-awareness, Nils describes how his existence changed after the cat moved into his house. The feelings she stirs up are a surprise to him and he quickly finds himself falling in love with this speckled grey-brown little lady.
About the Author
Nils Uddenberg is university lecturer in Medical Psychology and a researcher of Lifeview Studies. He was made a professor in 2000. In 2003 he won the August Prize for his book Idéer om livet (Ideas About Life). In 2007, with the photographer Helene Schmitz, he published the official commemorative book of the Linneus year, System och passion (System and Passion).

ANE GUSTAVSSON is an illustrator and a musician, with a degree from the University College of Music in Oslo. She lives in Arvika, Sweden. Ane Gustavsson has illustrated several children books.
Praise For The Old Man and the Cat: A Love Story…
"A captivating book ... We follow Uddenberg's humorous and philosophical thoughts on the inner life of a cat, as seen in his beloved Kitty. The style of the writing has a pleasant simplicity, with gripping short anecdotes ... Uddenberg psychologises in a warm, self-aware vein on the cat's various personalities and how we anthropomorphize its behavior." —Lisbeth Antonsson, Östgöta Correspondenten
"A sweet and heartbreaking story about a retired couple who suddenly become cat owners--more or less against their will." —Vi over 60 (Norway)
"A lovely love story, told without irony or self-derision, in which the author analyses-as the professional psychiatrist that he is-the relationship between men and animals." —L'Esor Salandais magazine (France)
"This little book is as adorable as a six-week old kitten. Thanks to the subject, the creator and the artist Ane Gustavsson, whose monochrome water-colors are not mere illustrations but works of art in their own right ... Uddenberg's description of the process of familiarization between the two of them is irresistible. It is in fact a sort of love story with much the same aspects as human love." —Nina Lekander, Expressen (Sweden)
"Written in a simple but heartfelt style, Uddenberg's remembrances of life with Kitty will undoubtedly appeal to cat lovers who will recognize and appreciate the little nuances, behaviors, and idiosyncrasies Kitty brings to the retired professor's household, and the way she wriggled herself into his life and affection." —Publishers Weekly