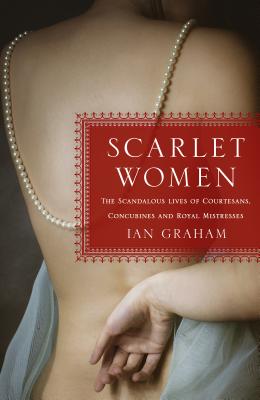 Scarlet Women
The Scandalous Lives of Courtesans, Concubines, and Royal Mistresses
Hardcover

* Individual store prices may vary.
Other Editions of This Title:
Paperback (5/6/2015)
Description
In 1965, an impoverished elderly woman was found dead in Nice, France. Her death marked the end of an era; she was the last of the great courtesans. Known as La Belle Otero, she was a volcanic Spanish beauty whose patrons included Kaiser Wilhelm II, the Prince of Wales (later King Edward VII) and Grand Duke Nicholas of Russia. She accumulated an enormous fortune, but gambled it all away. Scarlet Women tells her story and many more, including:
Marie Duplessis, who inspired characters by both Dumas and Verdi;
Clara Ward, a rare American courtesan who hunted for a European aristocrat, but having married a Belgian prince, ran away with a gypsy violinist;
Ninon de L'Enclos, who was offered 50,000 crowns by Cardinal Richelieu for one night. Money left in her will paid for Voltaire's education.
Courtesans were an elite group of talented, professional mistresses. The most successful became wealthy and famous in their own right. While they led charmed lives, they occupied a curious position: they enjoyed freedom and political power unknown to most women, but they were ostracised by polite society. From the hetaerae of ancient Greece to the cortigiani onesti of 16th century Venice, the oiran of Edo-period Japan to the demimondaines of 19th century France, this captivating book--perfect for readers of A Treasury of Royal Scandals--uncovers the rich, colorful lives of these women who dared to pursue fortunes outside their societies' norms.
Praise For Scarlet Women: The Scandalous Lives of Courtesans, Concubines, and Royal Mistresses…
"The stories — from scheming the wealthiest men in the world to truly falling in love with someone already married — will have you and your fellow book club cohorts rethinking what it means to put bros before hos."— Metro, "Books for your Feminist Book Club"
"Fans of popular history will enjoy this straightforward, readable account of the lives and times of some very colorful characters."— Booklist
"A thoroughly researched and cleanly written work with an extensive bibliography... an easy read."— Library Journal
"These scarlet women had me blushing from the first page." — Michael Farquhar, author of A Treasury of Royal Scandals
"Graham demonstrates in delightful detail that no one understood better how to "lean in" than the world's great courtesans." —Leslie Carroll, author of Inglorious Royal Marriages
"Comprehensive and fascinating, Ian Graham's Scarlet Women offers an intimate look at a bygone world where courtesans and demimondaines used charm and wit to rule from behind the scenes-and from their beds. A fun read!" —Kris Waldherr, author of Doomed Queens and The Lover's Path
"True crime buffs will enjoy this well-written book and will find it almost impossible to put down once they start. This work should be in every public library's true crime section; highly recommended." —Library Journal, starred review on The Ultimate Book of Imposters
Thomas Dunne Books, 9781250062635, 304pp.
Publication Date: January 26, 2016
About the Author
IAN GRAHAM is the author of THE ULTIMATE BOOK OF IMPOSTERS, as well as more than 200 children's non-fiction books on a wide range of topics. He has also written graphic novels re-telling classic tales by William Shakespeare and Daniel Defoe. In 2012 he was the joint winner of the Royal Society Young People's Book Prize and in 2014 he was shortlisted for the Educational Writers' Award.
or
Not Currently Available for Direct Purchase