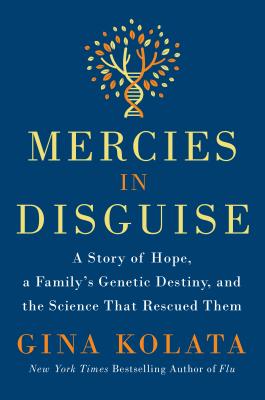 Mercies in Disguise (Hardcover)
A Story of Hope, a Family's Genetic Destiny, and the Science That Rescued Them
St. Martin's Press, 9781250064349, 272pp.
Publication Date: March 21, 2017
* Individual store prices may vary.
April 2017 Indie Next List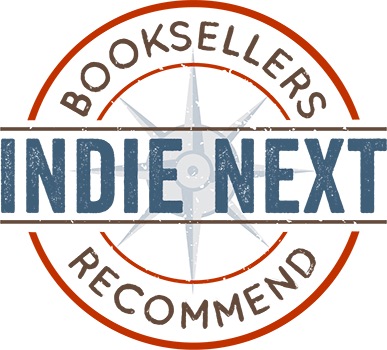 "This is the tale of a family that has shown remarkable strength in the face of adversity. Kolata does a wonderful job showing us the Baxleys' joy and heartbreak by chronicling their decisions, their doubts, their fears; the decision to be genetically tested for a devastating illness seemed agonizing and the consequences of living with the outcome even more so. The strength shown by Amanda and the Baxley family made this one of the most amazing stories that I have ever had the privilege to read. I thank them for sharing their story with me; it was truly inspirational."
— Austin Wheeling-Goodson (W), Burry Bookstore, Hartsville, SC
View the List
Description
"[Kolata] is a gifted storyteller. Her account of the Baxleys... is both engrossing and distressing... Kolata's book raises crucial questions about knowledge that can be both vital and fatal, both pallative and dangerous." —Andrew Solomon, The New York Review of Books

New York Times science reporter Gina Kolata follows a family through genetic illness and one courageous daughter who decides her fate shall no longer be decided by a genetic flaw.
The phone rings. The doctor from California is on the line. "Are you ready Amanda?" The two people Amanda Baxley loves the most had begged her not to be tested—at least, not now. But she had to find out.
If your family carried a mutated gene that foretold a brutal illness and you were offered the chance to find out if you'd inherited it, would you do it? Would you walk toward the problem, bravely accepting whatever answer came your way? Or would you avoid the potential bad news as long as possible?
In Mercies in Disguise, acclaimed New York Times science reporter and bestselling author Gina Kolata tells the story of the Baxleys, an almost archetypal family in a small town in South Carolina. A proud and determined clan, many of them doctors, they are struck one by one with an inscrutable illness. They finally discover the cause of the disease after a remarkable sequence of events that many saw as providential. Meanwhile, science, progressing for a half a century along a parallel track, had handed the Baxleys a resolution—not a cure, but a blood test that would reveal who had the gene for the disease and who did not. And science would offer another dilemma—fertility specialists had created a way to spare the children through an expensive process.
A work of narrative nonfiction, Mercies in Disguise is the story of a family that took matters into its own hands when the medical world abandoned them. It's a story of a family that had to deal with unspeakable tragedy and yet did not allow it to tear them apart. And it is the story of a young woman—Amanda Baxley—who faced the future head on, determined to find a way to disrupt her family's destiny.
About the Author
Gina Kolata is a science reporter for The New York Times and is the author of Flu (FSG). She lives in Princeton, New Jersey.
Praise For Mercies in Disguise: A Story of Hope, a Family's Genetic Destiny, and the Science That Rescued Them…
"[Kolata's] book recalls two other classic tales of medical anthropology, Rebecca Skloot's The Immortal Life of Henrietta Lacks and Anne Fadiman's The Spirit Catches You and You Fall Down." —The Washington Post
"...a moving, suspenseful page-turner that's likely to become a classic of medical storytelling." —The Washington Post

"Mercies in Disguise is the true story of one family's struggle with a rare and deadly inherited illness. Gina Kolata's prose brings to life the science as well as the maverick scientists who solve the riddle. When a blood test can now predict who is destined to be an invalid while still young, and who is spared, we agonize with family members over whether we'd want such knowledge. Mercies in Disguise reads like a medical thriller; I simply couldn't stop once I began." —Dr. Abraham Verghese, author of the New York Times bestseller Cutting for Stone
"Mercies in Disguise is an extraordinary medical mystery, scientific history and, above all, human drama. Once I started reading, I couldn't stop. Then, when I finished it, I couldn't stop thinking about the Baxleys and the choices they faced." —Sylvia Nasar, author of A Beautiful Mind, winner of the National Book Critics Circle Award for Biography
"Absorbing... the interweaving tales of science, family, and medical ethics make for a compelling read." —Library Journal
"Gripping...Kolata's book reads like a medical thriller." —Publishers Weekly
"A story that pits hope against fate, courage against uncertainty... Kolata delivers an inspiring chronicle of a remarkable family, medical advances, and redefining destiny." —Booklist