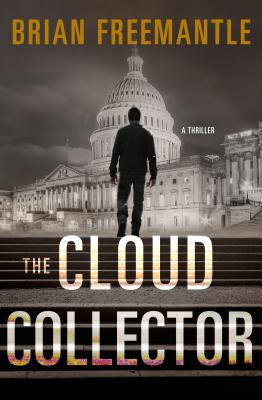 The Cloud Collector (Hardcover)
A Thriller
Thomas Dunne Books, 9781250066237, 352pp.
Publication Date: November 3, 2015
* Individual store prices may vary.
Description
"If Brian Freemantle isn't the best writer of spy novels around, he's certainly, along John le Carre, in the top two . . . It doesn't get much better than this." —The Philadelphia Inquirer
In The Cloud Collector, acclaimed spy novelist Brian Freemantle turns his expert's eye to the frontlines of today's war on terror: the cryptic world of cyber warfare.
When Western intelligence services recognize that a global jihadist attack has been initiated, the United States and the United Kingdom—its primary targets—lead a desperate counteroffensive. Sally Hanning, a brilliant British MI5 agent, is assigned to assist the CIA task force. She must help them hunt down the enemy mastermind along an intricately disguised online trail. To do so, she entails the services of Jack Irvine, a guilt-burdened NSA code cracker, using enticements both personal and professional.
Though they foil the terrorists' plans, the mastermind seems to elude the MI5 and the CIA every time. And as Sally and Jack prepare to head off a major, potentially devastating attack, they realize that the plot is far more sinister than they had ever thought possible.
About the Author
BRIAN FREEMANTLE is the author more than thirty books, which have sold more than ten million copies worldwide. These include fifteen previous novels in the Charlie Muffin series. He has been foreign editor and chief foreign correspondent for the London Daily Mail and foreign correspondent for the London Daily Sketch, among others. He lives in England.
Praise For The Cloud Collector: A Thriller…
"If Brian Freemantle isn't the best writer of spy novels around, he's certainly, along with John le Carré, in the top two. . . . It doesn't get much better than this." —The Philadelphia Inquirer
"Freemantle, certainly one of the top espionage writers today, may very well be one of the best of all time." —Booklist
"Praised as more than a match for John le Carré, Freemantle will not disappoint readers." —Library Journal
"His thrillers . . . are both sleek and tough, filled with gritty characters and superb plotting." —Chicago Tribune
"Impossible to put down . . . marvelous . . . real genius." —The Washington Post
"Wonderful . . . Freemantle holds the reader in his thrall with masterful, insightful writing." —Orlando Sentinel
"Freemantle has written a tense and entertaining scramble." —Library Journal on Red Star Burning
"In Freemantle's latest sophisticated spy thriller, the Muffin man remains a compelling figure, even in convalescent mode." —Kirkus Reviews on Red Star Falling
"The author again wickedly portrays the appalling internecine struggles between MI5 and MI6, yet retains a more sober vantage that the cold war is unending." —Crime Book Beat on Red Star Falling
"This is le Carré territory, to be sure--think The Russia House (1989)--and Freemantle hits every note perfectly in dramatizing the fundamental conflict between individual values and institutional machinations. On top of that, he constructs an airtight plot, full of backpedaling twists, that leads to a stunning cliffhanger of a finale." —Booklist (starred review) on Red Star Burning
"A terrific story. … At least a double cross is on, if not a triple, and there's genuine suspense in the unfolding origami." —Kirkus Reviews on Red Star Burning
or
Not Currently Available for Direct Purchase